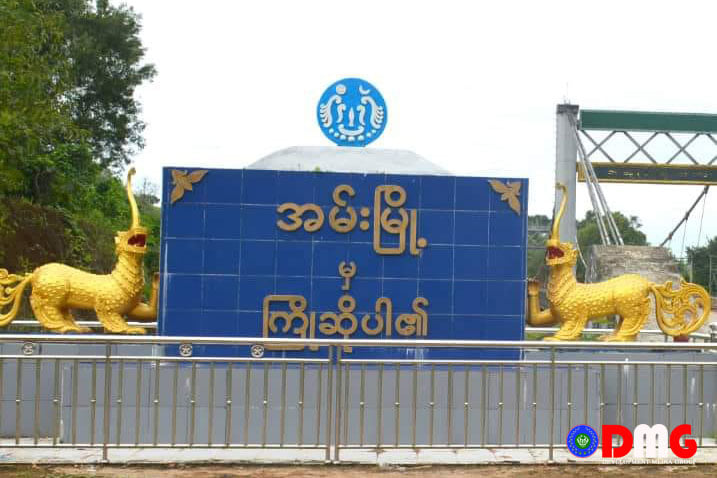 DMG Newsroom
4 May 2021, Ann 
Seven of 37 ward and village administrators appointed by the military junta in Arakan State's Ann Township have submitted resignation letters. 
The military regime installed 37 ward and village administrators on April 1, replacing those of the deposed National League for Democracy (NLD) government. While 30 of them are new appointees, seven are former administrators, according to a staffer of the township General Administration Department (GAD) who asked for anonymity. 
Those who have submitted their resignations are new appointees and they stepped down on the grounds of health and advanced age, said the staffer. 
U Tun Yai Gyi, who submitted his resignation from a village administrator post in Thazi village-tract, said: "A GAD staffer phoned and told me that I have been appointed village administrator. I am 65, and have high blood pressure. So, I am not able to perform the duties. That's why I have resigned." 
He said he did not lobby to be appointed to the position, but was directly appointed by the authorities. Six other village administrators in the area have also submitted their resignations. 
U Khin Maung Tun, the administrator of Yuu village-tract, said he was also appointed by the junta without his consent. 
"There have to be administrators to carry out certain administrative functions for the development of the region. So, I have accepted the position in consultation with local residents, for their welfare and the development of our region," he said. 
Ann resident Ko Myo Lwin, however, said locals have little trust in the military-appointed administrators because most of them are ex-military personnel, military sympathisers and supporters of the Union Solidarity and Development Party (USDP), widely viewed as a proxy of Myanmar's military. 
"As the military has appointed them by name, locals have little trust in them. Most of the appointees are ex-military personnel and USDP supporters," he said. 
Authorities have not yet responded to the resignation letters from the administrators. DMG was unable to reach U Hla Thein, spokesman of the Arakan State Administration Council, the state-level governing body of the junta, for comment.