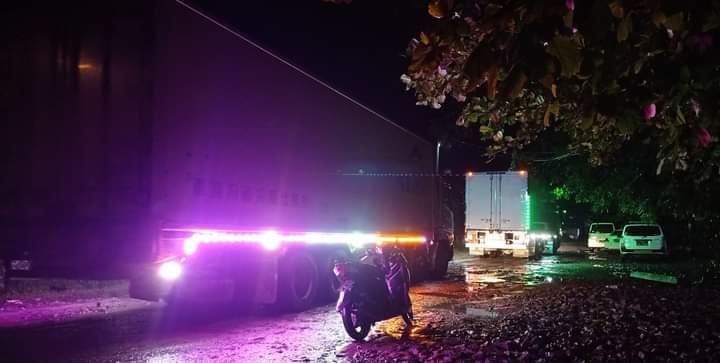 DMG Newsroom
6 July 2021, Maungdaw 
More than 30 border guard police members tested positive for Covid-19 in Maungdaw Township on July 5, according to a senior medical official from Maungdaw District. 
In addition to the border guard members, a healthcare worker, immigration staff and civilians were among a total of 54 confirmed cases reported on Monday in Maungdaw District. 
"More than 30 border guard police members, who arrived by boat, a public health worker, immigration staff and civilians, who came to the hospital as they felt sick, were included [among the 54 Covid-19 patients]," said Dr. Nu Kaythi San, medical superintendent of Maungdaw District General Hospital. 
A large cluster of cases involving border guard personnel and their families in Maungdaw and Buthidaung townships was first reported last week. The number of border guard police and family members infected with Covid-19 has since reached about 140 in Maungdaw Township, and more than 50 in Buthidaung Township. 
The border guards and their families are said to have arrived in Maungdaw from mainland Myanmar by boat on June 29.  
U Tun Hla Sein, a former Arakan State MP for Maungdaw Township, suggested that Maungdaw town should be locked down because the number of positive cases was rising daily. 
"Lockdown needs to be imposed in the town now. It doesn't require a state government order. A lockdown should be imposed according to the Covid-19 prevention and control instructions," he said. 
The number of confirmed cases in Maungdaw Township has exceeded 230, with two coronavirus-related deaths reported. 
Ko Chit Htoo Khaing, chair of the Maungdaw Garuna Network, urged monitoring of trucks from the mainland during the ongoing third wave of Covid-19 infections, saying they enter and exit the town frequently due to its status as a border trade hub. 
With Arakan State on Monday surpassing 500 Covid-19 cases during the third wave of the pandemic, the state military council said border trading would be suspended for two weeks, starting from July 15.