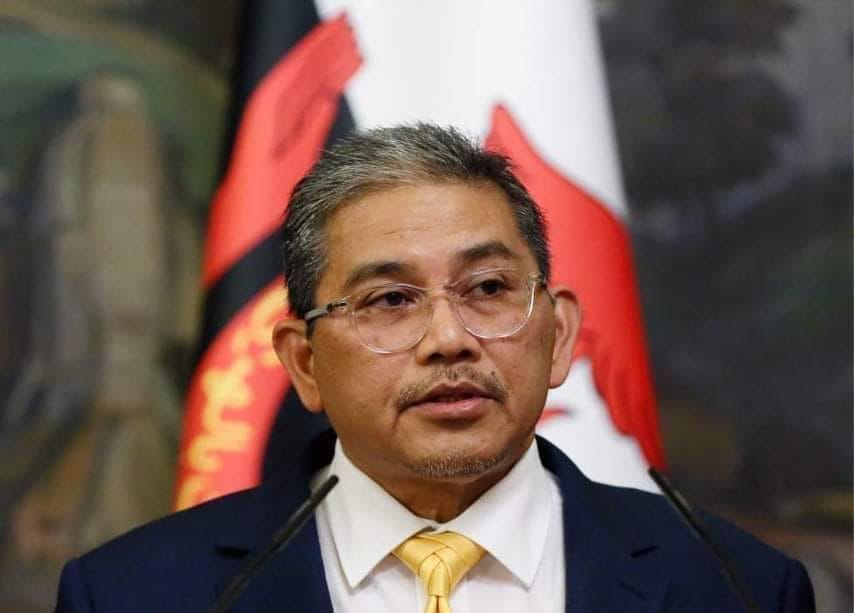 DMG newsroom
13 October 2021, Sittwe 
A scheduled meeting between the Association of Southeast Asian Nations (ASEAN) special envoy to Myanmar, Erywan Yusof, with several Myanmar political parties in Naypyidaw has been cancelled, according to political parties that planned to attend. 
The meeting was initially scheduled for October 12 but it was put off to October 13 as the special envoy did not arrive according to plan. 
The special envoy did not arrive on October 13, however, and the meeting was cancelled, said Sai Aik Pao, chairperson of the Shan Nationalities Democratic Party (SNDP), one of the parties that intended to attend the meeting. 
"I do not know why the special envoy didn't arrive. The Union Election Commission told us the meeting was cancelled," he said. 
U Thein Kyi, chairperson of the National Political Alliance Party (NPA), said the cancellation of the meeting was poor form coming from an envoy. 
"The state arranged to meet with us when he visited Myanmar. So, we were waiting for him. But he did not come after he delayed the schedule. I do not know why he did not come. If the reason he did not come is not honest, I think it is not in accord with diplomatic ethics," he said. 
The special envoy was to meet with political parties including the Union Solidarity and Development Party, Union Betterment Party, SNDP, NPA and National Development Party. 
Erywan Yusof, the second foreign minister of Brunei Darussalam, was appointed as ASEAN special envoy to Myanmar on August 4, some six months after the military's February 1 coup. He has been tasked with opening a dialogue between Myanmar's military rulers and those opposed to the regime, as well as coordinating a humanitarian aid package for the country.