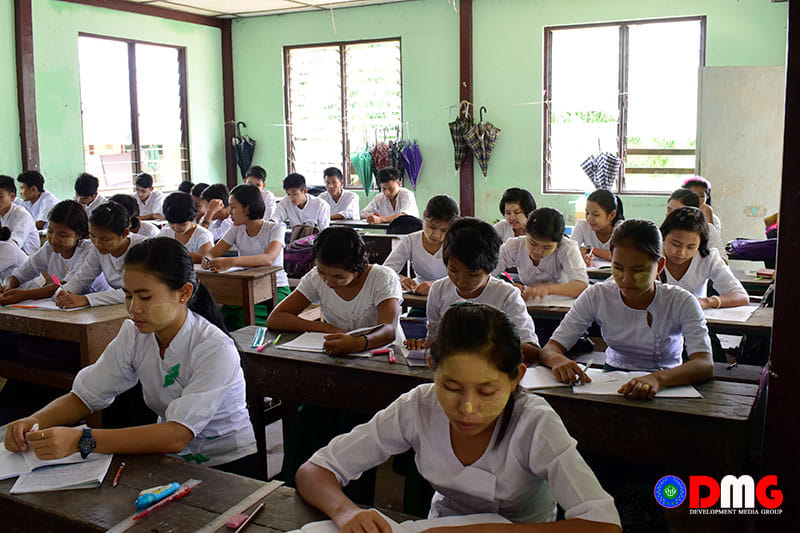 DMG newsroom
16 October 2021, Sittwe

A Covid-19 vaccination campaign targeting more than 120,000 students aged 12 and above from 10 townships in the northern part of Arakan State will begin on October 17, according to the state's Department of Public Health.

Dr. Soe Win Paing, assistant director of the department, said 64,375 vials of the Sinopharm vaccine arrived in the Arakan State capital Sittwe on October 16.

"One vial [contains enough vaccine] to inject two people. So, more than 120,000 students from 10 townships of northern Arakan will be vaccinated. For the entire state, we will have to vaccinate more than 187,744 students," he said.

Daw Htwe Htwe Lay, the parent of a student in Arakan State, said she welcomed the vaccination drive.

"We want to see schools reopened as soon as possible. So, we welcome vaccinating the students against Covid-19," she said.

Education officials say the sooner they can vaccinate a substantial portion of the student body, the sooner they will be able to safely reopen schools in Myanmar.

DMG phoned the deputy director of the Education Department in Arakan State seeking comment on how it is compiling the list of students eligible for vaccination, but he could not be reached.

Schools have been temporarily closed since July 9 amid a deadly third wave of the Covid-19 virus in Myanmar. In 2020, schools throughout the country were closed the whole academic year due to the pandemic.