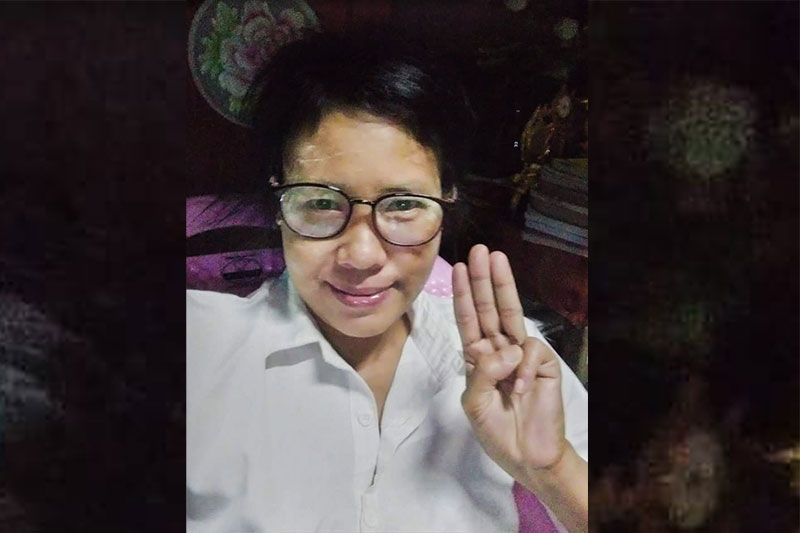 DMG Newsroom
22 November 2021, Taungup 
A lawsuit has been opened against a female high school teacher, who is said to have been part of the anti-coup Civil Disobedience Movement (CDM) in Taungup, under Section 50(j) of the Counter-Terrorism Law, according to a police officer in Arakan State. 
"I cannot say in detail about the situation of the interrogation. A lawsuit has opened against her under 50(j) of the Counter-Terrorism Law," the senior state-level officer told DMG. 
Witnesses said police and Military Security Affairs personnel arrested Daw Cherry Thet Shay at her home on the morning of November 20. 
A Taungup resident said the 40-year-old teacher has been detained at a military compound in the town for interrogation. 
"She has not been at the police station up until now. She is being interrogated at Light Infantry Battalion 346 in Taungup town," the resident said. 
DMG phoned the Taungup police station, but no one there with authority to comment on the teacher's case could be reached.