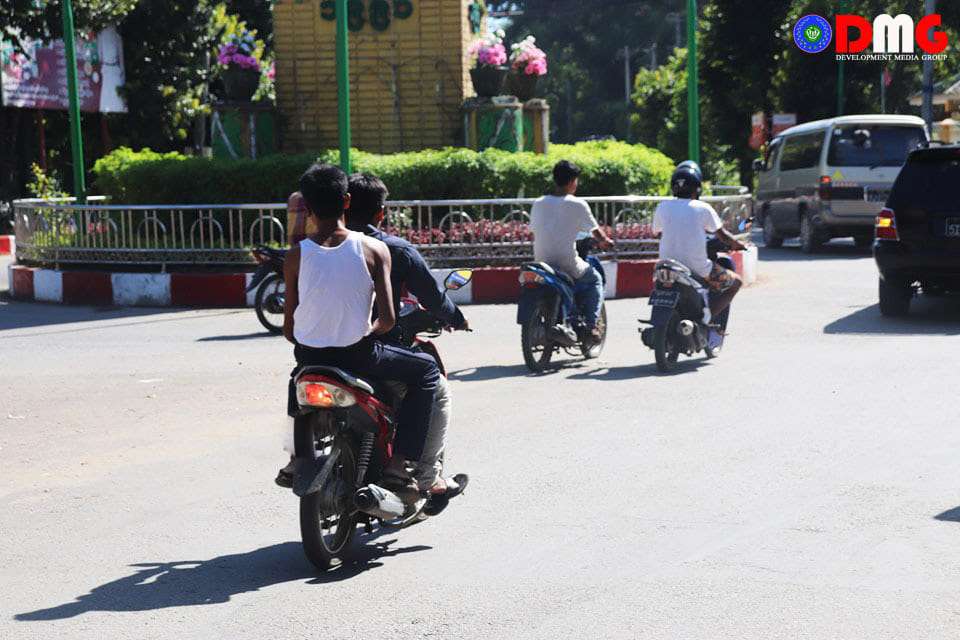 DMG Newsroom
29 December 2021, Thandwe 
The traffic accident rate in Arakan State ticked up in October and November, according to the state's traffic police office, but Arakan State nonetheless looks likely to see an overall reduction in traffic accidents and deaths in 2021 compared with last year. 
There were 33 traffic accidents in October and November, with 23 deaths and 92 injured. 
"There are festivals in the open [non-rainy] season. Young people are driving after drinking alcohol, so the number of traffic accidents is increasing," said a police officer from the state's traffic police office. 
The traffic accidents reported over the two-month period took place across nine townships in the state, with Thandwe Township tallying the most, figures from the state traffic police office showed. 
A total of 161 traffic accidents were reported in Arakan State from January through November, with 113 deaths and 255 injured. Arakan State averaged 16.5 accidents and 11.5 deaths per month in October-November, compared with 14.2 accidents and 10 deaths per month through the first nine months of 2021. 
The state's traffic police force said it is educating the public about traffic regulations by erecting LED signposts and handing out pamphlets, in order to reduce traffic accidents. 
"There are many motorbikes that are not registered in villages of Arakan State. And some are not good at riding their motorbikes," Ko Zaw Zaw Tun, a resident of the Arakan State capital Sittwe, told DMG. "If they are near their villages, it is not a problem if they do not know well about traffic regulations. But traffic accidents occur very often during long trips as they lack awareness about traffic regulations." 
There were 337 accidents resulting in 144 deaths and 465 injured in 2019, and 219 accidents with 121 deaths and 268 injured in 2020, according to the state traffic police.