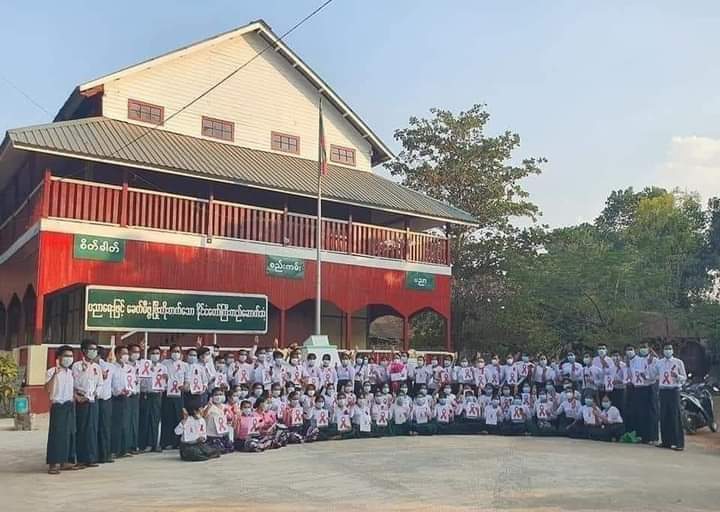 DMG Newsroom
13 January 2022, Kyaikto, Mon State
Myanmar's junta issued a letter on January 12 ordering the arrest of education workers who have joined the Civil Disobedience Movement (CDM) in Kyaikto Township, Mon State.
A CDM teacher in Kyaikto Township told DMG that CDM participants had been warned to flee after an order was issued by the military council to force the arrest of 13 high-profile CDM teachers.
"The military council issued a letter to arrest 13 high-profile CDM teachers in Kyaikto Township. That is why we are warning each other and urging each other to go into hiding," the CDM teacher added.
There are reportedly around 100 CDM teachers in Kyaikto Township, and most of them are from high schools and middle schools in urban areas. 
"The military council has not been able to appoint education staff since the coup," said one CDM teacher. "Some of the recruits are inexperienced and some are more interested in private tuition than teaching. Their teaching is also very poor. This shows that the military council has completely failed in education. The military council is trying to arrest more CDM teachers with the intent to coerce them."
Some of the targeted CDM education staff in Kyaikto Township have fled to ethnic enclaves or other areas considered to be liberated from the junta's reach.