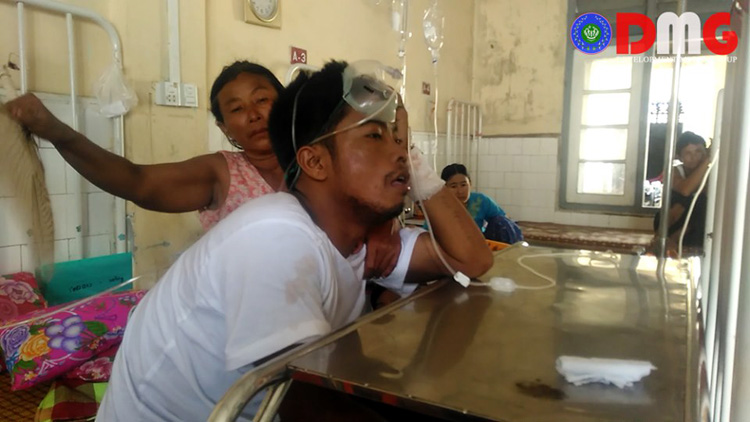 Khin Tharaphy Oo | DMG
20 July, Sittwe   

A legislator urges the Myanmar National Human Rights Commission (MNHRC) to conduct field inspections regarding Arakanese villagers that were killed in custody during detention under suspicion of involvement with the Arakan Army.
Pyitthu Hluttaw representative U Tun Win in June asked the MNHRC for assistance in line with human rights standards to investigate the death of villagers who were detained. Three men from Lekka village in Mrauk-U Township and one man from Kyauktaw Township were killed during interrogations by the Tatmadaw.
An appeal was presented to the ministry of Defence to take proper action on the matter, the MNHRC on 12 July sent an official letter to the ministry with the request to respond to the commission after the ministry has taken action regarding these cases.
U Tun Win, however, said that the commission needed to meet the bereaved of the deceased villagers at their homes in order to remain impartial about the case. 
"I think the commission, as a top-level organization in Myanmar, should go to the homes of the deceased and meet with their families to get statements and their side of the story so the case can be presented in its entirety," the lawmaker said.
He added that he asked for help from the President and the Pyithu Hluttaw Complaints and Appeals Committee to seek justice for the death of villagers in custody.
The total of 15 villagers died in custody in Arakan State. The Tatmadaw announced that an investigation tribunal is going to be set up as of 12 July in order to find out the truth about the deaths of detained villagers.