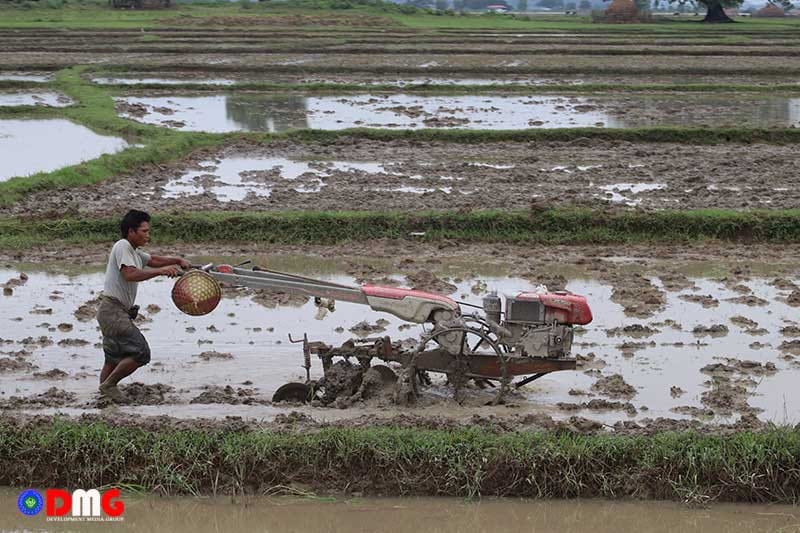 DMG Newsroom
19 May 2022, Sittwe 
According to the Sittwe branch of the Myanmar Agricultural Development Bank, agricultural loan disbursements in Arakan State will amount to less than last year due to low loan repayment rates, with over K9 billion earmarked for farmers this year. 
The Myanmar Agricultural Development Bank (MADB) disbursed more than K20 billion in agricultural loans to farmers in 2021. The MADB initially plans to dispense more than K9 billion to farmers due to the low repayment of loans this year, said Sittwe bank branch manager U Ba Kyaw Sein. 
"We don't disburse agricultural loans to farmers who have not repaid their debts in previous years," he added. 
Farmers in Arakan State townships such as Mrauk-U, Kyauktaw and Rathedaung, where intense fighting took place during the previous conflict between the military and Arakan Army, have been less able to repay their agricultural loans. 
The MADB's township branches began disbursing agricultural loans to farmers starting May 16. 
According to the MADB, loans will be distributed to farmers who have repaid their debts in 2021 on a prioritised basis. 
"I have yet to repay the agricultural loan that I took out last year. We will be in trouble if agricultural loans will not be disbursed to those who have not repaid the loans," said U Ba Kyaw, a local farmer from Rathedaung Township. 
The Myanmar Agricultural Development Bank provides loans at K150,000 per acre, at an interest rate of 5% per annum. 
The MADB's Sittwe branch said it would not take action against farmers who have not been able to repay their loans due to difficulties. 
Only 7 percent of Arakan State farmers have paid back agricultural loans that they took out last year, according to the state branch of the Myanmar Agricultural Development Bank.