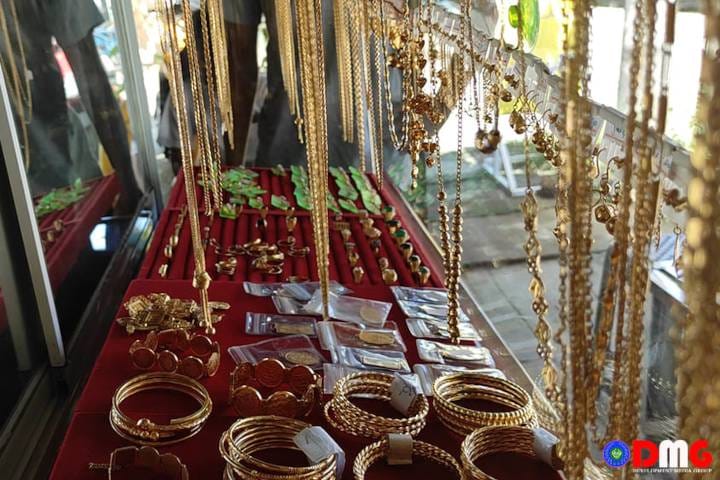 DMG Newsroom
19 May 2022, Sittwe 
Gold prices have increased steadily since the military coup, pushing down demand and increasing local pawning, according to gold shops in the Arakan State capital Sittwe. 
"The government has fixed gold prices according to the exchange rate. In previous months, a tical of gold was just over K1.9 million. However, after the government has set a reference exchange rate, we have to adjust gold prices according to the exchange rate," Ko Myo of Theikdi Aung gold shop in Sittwe told DMG. 
Due to high prices, demand for gold is declining and more people are selling their gold items back to gold shops or pawn shops, according to gold shops in Sittwe. 
"There are a few people who order gold items. But there are fewer orders compared with the past. People are barely buying gold, and many are only reselling or pawning their gold items," goldsmith Ko Maung Phyu Che told DMG. 
A tical of 24K gold sold for just under K2.1 million in Arakan State on Wednesday, and a tical of 22K gold sold for more than K1.9 million, according to a gold shop owner in Sittwe. 
Soaring commodity prices since the coup have hit low-income families particularly hard, as basic household goods ranging from cooking oil and rice to charcoal to onions have risen sharply.