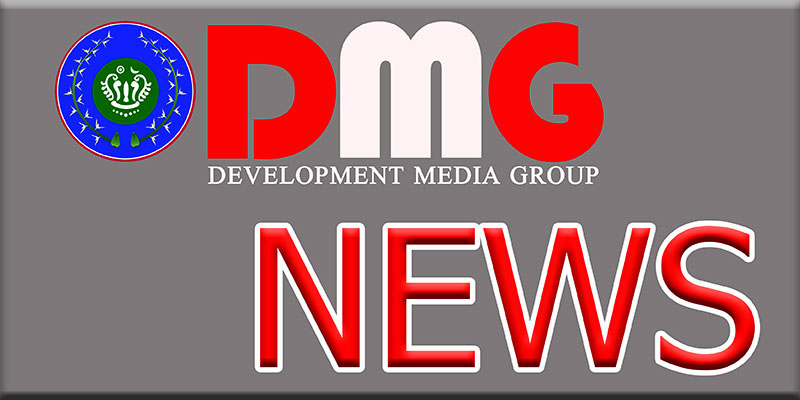 1 June
A moderate earthquake shook Gwa and Thandwe townships late Wednesday night, according to locals.

Two ancient statues that date back to the Mrauk-U era were vandalised, with two Nat on the mound having their eyes torn out and noses and faces defaced, said resident Ko Khaing Min Shin.

The road linking Angumaw from Rathedaung with Buthidaung has been recently damaged by continuous rain, creating inconveniences for travellers and other drivers.

The military regime's Ministry of Health has waived the mandatory requirement for pre-flight Covid-19 screening test for those who have received three doses of the Covid-19 vaccine, according to an official from the Arakan State Public Health Department.
2 June
The Arakan State Education Office under Myanmar's military regime said it would take action against teachers who failed to show up at schools on June 2 under the Civil Service Personnel Law.

A verdict in the case of two men from Ai Tin village in Ponnagyun Township, who were arrested on suspicion of having links with the Arakan Army (AA) in March 2020, was again postponed by the Sittwe District Court, according to the defence lawyer.

A court postponed the latest hearing in the case of six Taungup residents who were arrested and charged under the Counter-Terrorism Law in connection with the Arakan Army (AA) due to the absence of prosecution witnesses, according to a lawyer involved.

Ethnic Kaman high school students in the Arakan State capital Sittwe still can't enrol for schools, according to a Kaman leader.
3 June
Local weaving businesses in Arakan State are struggling to maintain their operations due to the soaring prices of raw materials.

The Matupi District Court is set to deliver a final ruling in the appeal of Ko Tin Tun Aung, a resident of Paletwa, Chin State, who has been sentenced to three years in prison for incitement, at the next hearing, according to family members.

Internally displaced people (IDPs) in Kyauktaw Township are facing difficulties in obtaining permission to build houses due to the inability to continue renting land at an IDP camp in Wah Taung village.

The Arakan State Public Health Department plans to administer the Covid-19 vaccine to 386,000 children aged 5 and older across the state's 17 townships. 
4 June
Internally displaced people (IDPs) in Chin State's Paletwa town are struggling with soaring food prices due to rising tensions between Myanmar's military and the Arakan Army (AA), according to displacement camp managers.

Memorial services to commemorate the 1977 death of former Arakan Liberation Party (ALP) Chairman Khaing Moe Lun were held in the Arakan State capital Sittwe, on the Myanmar-India border and the Arakan State-Bangladesh border.

A man from Chin State's Paletwa Township was reportedly detained by the Myanmar military.

The bodies of two brothers who drowned on Saturday in Kyaukphyu's Thampan Chaung ward were recovered on Sunday morning, according to the township Red Cross Society.

The junta soldiers guarding the One Mile security checkpoint in Ann Township are harassing truck drivers every day, forcing them to buy beer and pay phone bills.

Around 20 junta soldiers entered Aungbala village in Rathedaung Township and conducted interrogations of locals.
5 June
In commemoration of World Environment Day, the All Arakan Youth Organizations Network and the Arakan Students' Union planted trees in Shwepyithar Ward, Byaine Phyu village and along Shwe Mingan Sin Road in Sittwe.

Kinship gatherings were celebrated on a grand scale in Konbaung village, Ramree Township, from June 4-5, a second consecutive year for the long-running tradition, which was forgone in 2020 due to the Covid-19 pandemic.

The border trade with Bangladesh through the Maungdaw border trade camp in Arakan State was more than US$12 million between January and May 2022.

The Arakan National Youth and the Arakan Students' Union announced the formation of an alliance.

The Dhanyawaddy Farmers' Development Association, which produces high-yielding paddy seeds in Arakan State, will expand its planting to nearly 200 acres this year.

A meeting of Mro youth representatives decided to cooperate with other civil society organisations for the development of the Mro people in Arakan State.

The 50th Plenary Session of the Multi-Departmental Buddhist Retirement Association of Sittwe Township was held in Sittwe.
6 June
More than one-third of permitted offshore fishing trawlers based out of Kyaukphyu have been forced to suspend their operations due to soaring fuel prices, according to the Kyaukphyu District Fisheries Department and local commercial fishermen.

The families of a man and a woman in Kyaukphyu who are being investigated by the Myanmar military on suspicion of raising funds for the Arakan Army (AA) have not been allowed to meet with the detained duo since their arrest last month, according to family members.

Filling stations are running out of stocks in Sittwe and other Arakan State townships, and fuel prices continue to rise, according to residents.

Villagers want the 144 houses in Phayarpaung and Taung Pauk villages in Kyauktaw Township to be completed before the end of June.

The first Ngwe Thazin Literature Award Ceremony, led by the Ngwe Thazin Foundation, was held at Aung Myay Thar Si Pariyatti Monastery on Minbargyi Road in Thandwe.
7 June
U Thar Tun Aung, an administrator who was arrested by the Myanmar military following a clash with the Arakan Army in Paletwa, Chin State, remains detained, according to locals.

A female teacher sustained injuries to her head after a building collapsed at a high school in Tel Mauk village, Taungup Township.

ULA/AA spokesman U Khaing Thukha wrote on his social media page that the third press conference of the Arakan Army (ULA/AA) would be held at 10 a.m. on June 14.

The International Council on Monuments and Sites (ICOMOS) will conduct a field survey of Mrauk-U in September, following Myanmar's December 2021 submission of a final proposal seeking to designate the ancient Arakanese city as a UNESCO World Heritage Site. 

Internally displaced people (IDPs) in Arakan State are acutely short of food supplies as the military regime is only providing a small amount and donations from individual and organisational actors have dwindled.

Land and sea fares in Arakan State have risen by more than 25 percent due to skyrocketing fuel prices.

The Arakan Army (AA) has said that the military council is destabilising Arakan State and that it opposes any military action by the Myanmar military and does not accept any threats.

The United Nations Office for the Coordination of Humanitarian Affairs (OCHA) said more than 74,000 people in Arakan State have been provided with basic healthcare.