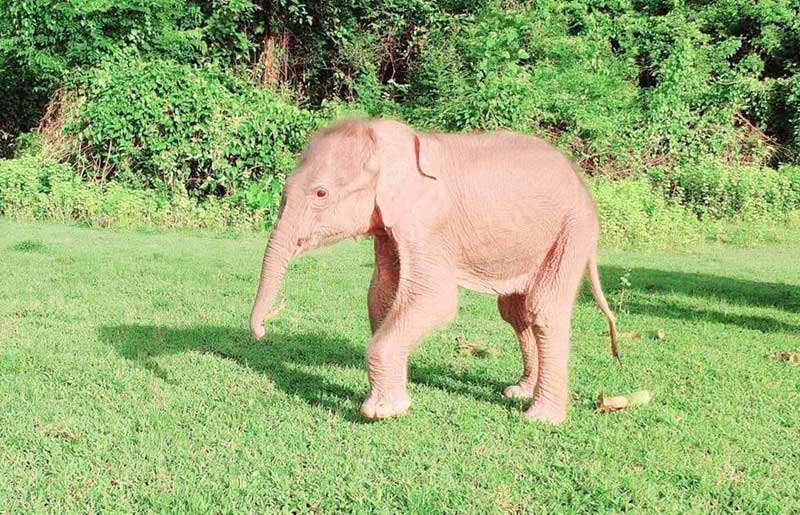 DMG Newsroom
3 August 2022, Taungup

The Myanmar junta's Ministry of Natural Resources and Environmental Conservation said a male elephant recently born in Arakan State's Taungup Township is a white elephant.

It was born on July 24 in Letkyar Satine village, and meets seven out of the eight characteristics of white elephants, said the announcement from the ministry.

The calf was born to a tamed pachyderm called Zar Nan Hla, owned by the Myanmar Timber Enterprise in Taungup. It was born 2 feet and 5 inches tall, weighing 180 pounds. Both the calf and its mother are in good health, according to the ministry.

He is the sixth white elephant to have been discovered in Arakan State in recent decades. A male white elephant was discovered in Rathedaung in 2000. Two female white elephants were discovered in Maungdaw in 2002, and two more were found in 2010.

Those elephants are currently being kept in Naypyidaw and Yangon.