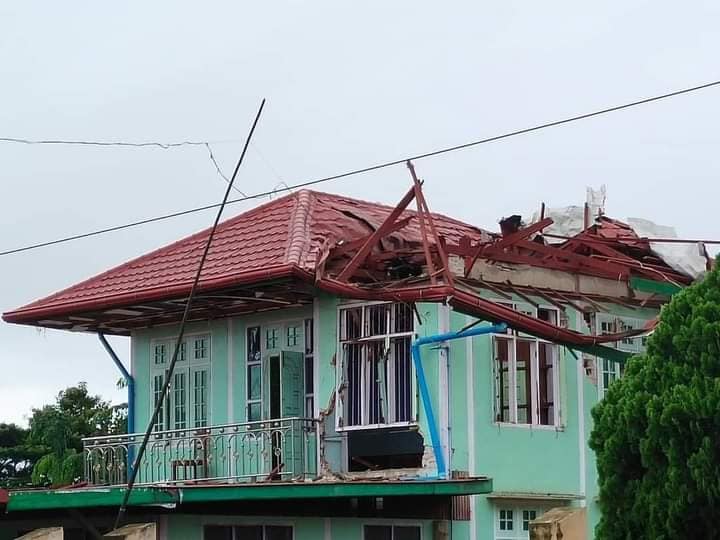 DMG Newsroom
10 September 2022, Moebye, Shan State

A child was killed and three civilians were injured in a shelling after junta troops clashed with a coalition led by the Karenni Nationalities Defence Force (KNDF) in Moebye town, southern Shan State, on September 8 and 9, according to locals.

A military convoy heading to downtown Moebye from Wharisupalai Village was ambushed by local alliance forces on September 8, said a KNDF source.

"A 100-strong military contingent in military trucks bound for downtown Moebye from Wharisupalai Village was ambushed by anti-regime forces led by the KNDF at about 8:40 a.m. on September 8. The fighting lasted almost nine hours," the KNDF source added.

Another clash broke out between junta troops and resistance groups after a military convoy was attacked with landmines on the Loikaw-Pekhon road on September 9.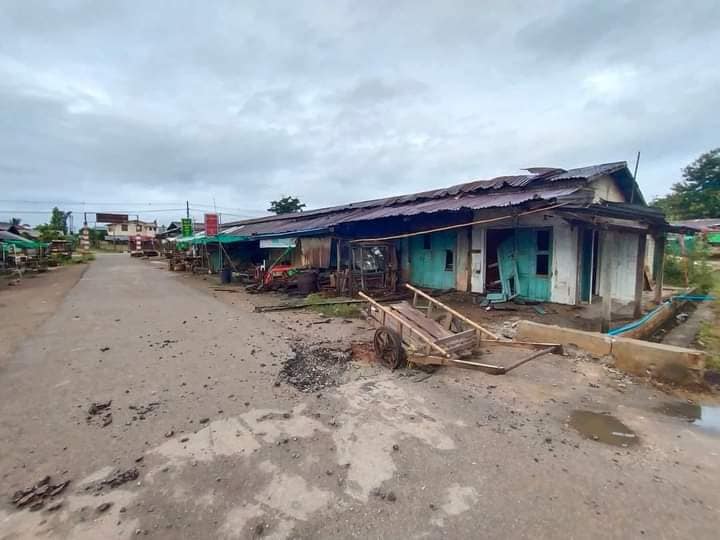 A 7-year-old boy was killed and three others were wounded by an artillery shell fired by regime forces while some residents were trapped in downtown Moebye, said an official from a medical team that provides healthcare services to Karenni IDPs.

"The fighting between the junta forces and anti-regime groups continued for two consecutive days. The junta shelling killed a child and injured three others," a health worker said.

According to the health worker, the KNDF was able to rescue the locals who were trapped in the fighting, including the injured people, who are currently receiving medical treatment at an IDP camp clinic.

Because fighting between the two sides is intensifying, the military may fire more heavy weapons and launch airstrikes, the local anti-regime People's Defence Force (PDF) warned, advising local residents in Moebye town to move to safe places as soon as possible.

"As the military troops are firing heavy weapons indiscriminately, Moebye residents are warned to reside in safe places," said a member of the Moebye PDF.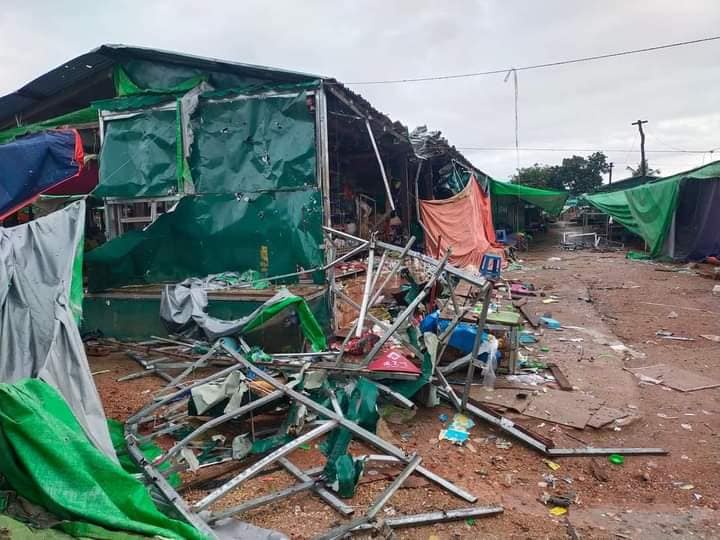 At least 10 homes were destroyed by the junta's shelling and airstrikes, according to ground sources.

DMG phoned Maj-Gen Zaw Min Tun, a spokesman for Myanmar's military regime, seeking comment on the civilian casualties in Moebye town, but he could not be reached.

The KNDF has restricted travel along the Moebye-Pekhon-Loikaw road due to ongoing clashes between junta forces and resistance groups, according to residents.

Fighting between the Myanmar regime and anti-junta armed forces has flared with regularity in parts of Shan State, as well as several other states and regions in the country, since the military's February 2021 coup.