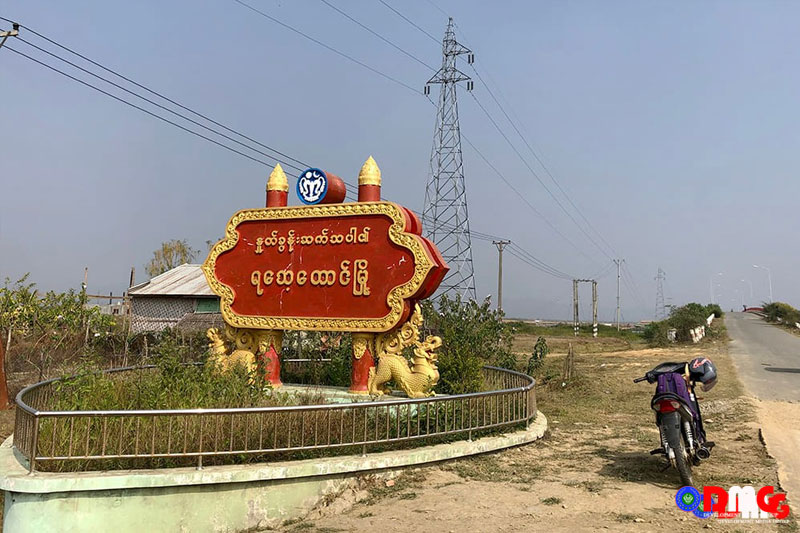 DMG Newsroom
5 January 2023, Ponnagyun
About 90 village administrators from Rathedaung and Ponnagyun townships in Arakan State, who have submitted their resignation letters, were summoned for a meeting at the township administrator's office on January 5.
Ponnagyun Township Administrator U Maung San Win said at the meeting that he welcomed the reinstatement of village administrators who previously resigned, a village governor told DMG.
"The township administrator said at the meeting that he welcomes the reinstatement of village administrators who tendered resignation letters. He urged village administrators to cooperate with each other for regional development. Rice sacks donated by Japan are expected to arrive in Ponnagyun this month, according to him. We were told to distribute rice bags to internally displaced people," he added.
More than 70 village administrators from Ponnagyun Township tendered their resignation letters in the third week of November, and 19 administrators from Rathedaung submitted their resignation letters on December 16, saying they were facing difficulties in their work, feeling caught between the military and the United League of Arakan/Arakan Army (ULA/AA).
Local residents, meanwhile, have been facing difficulties in administrative matters involving everything from travel to ID cards to simply going to work after their local administrators resigned. ULA officials summoned them to a meeting on Monday and asked them to return to their work.
The village administrators agreed to return to their posts following the request of the United League of Arakan (ULA), the armed wing of the Arakan Army (AA).
"The township administrator told us to carry out rural development tasks. He said that the rice received from Japan will be distributed to IDPs who are facing livelihood difficulties. We decided to return to work at the request of the ULA/AA," said another village administrator in Ponnagyun Township.
Rathedaung Township Administrator U Naing Lin Htet convened the village administrators who submitted resignation letters at his office and welcomed the village governors' willingness to return to work.
"Among the participants at the meeting were officials from the township General Administration Department (GAD) and Immigration Department. We return to work to solve difficulties faced by local people at the request of the ULA/AA," said a village administrator in Rathedaung Township.
The township GAD also instructed the village administrators to collect census data for the junta's upcoming election.
Dozens of ward and village administrators in Kyauktaw, Mrauk-U, Myebon, Rathedaung, and Minbya townships resigned amid the Myanmar military's arrests of their peers during the 2018-2020 fighting between the military and Arakan Army.
The military and AA agreed to an informal ceasefire on November 26 on humanitarian grounds, following months of renewed hostilities that began in earnest in August.