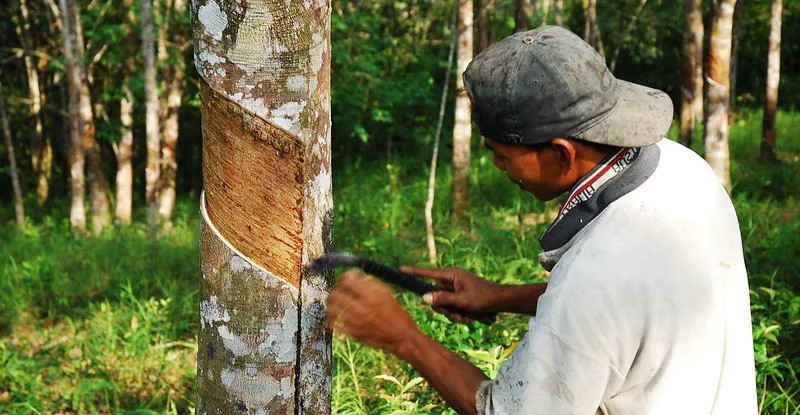 DMG Newsroom
5 January 2023, Dawei, Tanintharyi Region
Rubber plantation workers in Tanintharyi Region's Dawei District have complained about a regime requirement that they must have proof of residency issued by their ward and village administrators or be sacked.
The junta's General Administration Department on Tuesday ordered that those working at rubber plantations in the area must have proof of residency.
A rubber plantation worker in Dawei said: "They have been forcing us to apply for proof of residency and proof of working [at rubber plantations]. They threaten that we can't continue our job if we don't have proof."
Workers have difficulties applying for proof of residency as the majority of them are not locals, but rather are internal migrants from Mon, Kayin and Arakan states as well as Bago and Ayeyarwady regions, according to rubber plantation owners.
"Local workers have become scarce due to frequent clashes. We have been hiring workers from other parts of the country as opportunity allows. But then, the regime has required them to show proof of residency. Both workers and business owners have troubles," said a rubber plantation owner from Launglong Township.
The nature of the job often requires that plantation workers tap rubber at night. But an ongoing nighttime curfew is posing problems for them, said workers.
"The job involves collecting latex from night, before dawn. And it is not convenient to go to the rubber plantation at night because of the curfew," said a rubber plantation worker. "Sometimes, soldiers fire shots when they see something suspicious. So, there is a risk to our lives. But we have no choice."
Rubber is mainly grown in Yebyu, Launglong, Thayetchaung and Metta towns in Dawei District, and is primarily exported to Thailand and China.