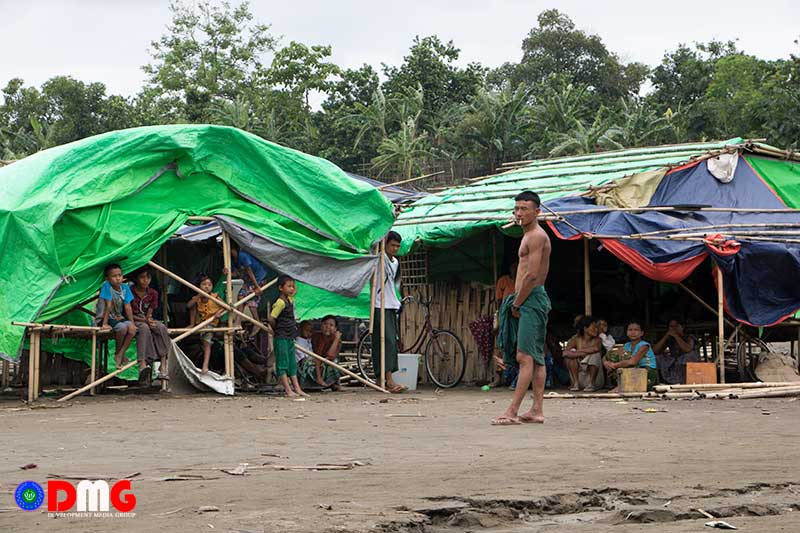 Aung Htein | DMG
September 5, Mrauk-U

Food aid is urgently required in Sin Baw Kaing IDP camp, Mrauk-U Township, Arakan State, the representatives of the camp said.

More than 3,000 people from 706 households live in the camp, and the amount of rice they have now is just enough for only four days.

"We distribute rice to families every five or 10 days. We have some rice but it is enough for only three or four days," said the monk Hnin Char who manages the camp.

The camp consumes more than 900 bags of rice per month, and although it is provided by the International Committee of the Red Cross (ICRC), the food requirement is currently urgent.

The Arakan Ethnics Congress (REC) which has been collecting the lists of IDPs reported in August that more than 60,000 people have left their homes because of the fighting between Tatmadaw and Arakan Army in the northern Arakan area.
According to the report of REC, more than 20,000 people are living in the camps and more than 40,000 people are spread out throughout the whole State.
There are so many needs for the war refugees and the state government hasn't allowed all local and international organizations into sensitive areas, except for the ICRC and World Food Programme (WFP).