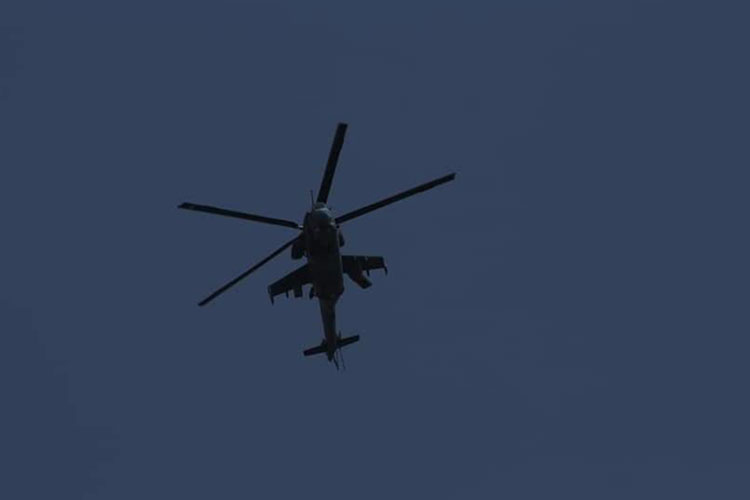 Khaing Roe La | DMG
7 September, Sittwe
 
A military helicopter was shot down on the afternoon of 5 September west of Mt. Laung Yat, five kilometers northwest of Kintalin village, Paletwa Township in Chin State, the Arakan Army announced.

The Mi-17 gunship fell into a ravine west of the mountain and the AA was seeking to get photos of the damage, the AA said.

The head of Western Command Colonel Win Zaw Oo, however, told the DMG that it was just disinformation.

"It is not accurate or verifiable information. There was no fighting there, it's just rumors," Colonel Win Zaw Oo said.

The Tatmadaw is now using Mi- 17 type helicopters, he added.

Despite no major offensive attacks in recent days, the Tatmadaw was firing artillery shells every day and their gunships came and attacked the AA some days, the AA said in its statement.

The DMG tried contact locals from Kintalin village for comment about the military helicopter crash, but they couldn't be reached.

Ko Tin Tun Aung from Paletwa town, however, told the DMG that two helicopters flew into Paletwa Township on 5 and 6 September and a clash broke out near Namada village on 6 September for a few minutes.

There are no waterways between Kintalin village and Paletwa town and it took three days to reach Kintalin village from Paletwa town on foot, Ko Tin Tun Aung said. There was a place no access the Internet and phone lines were down, he added.