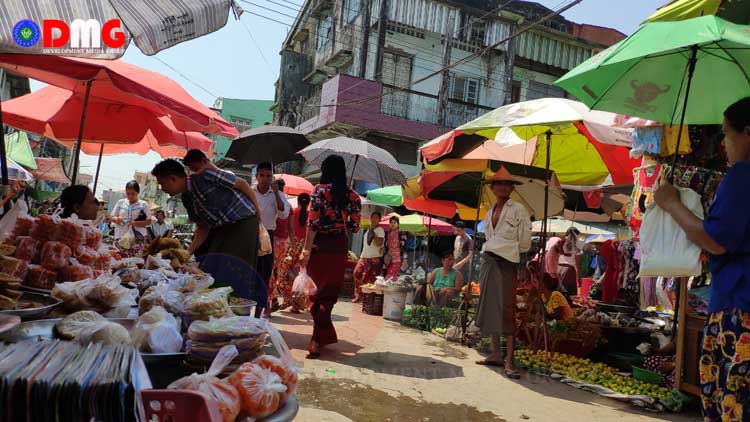 Aung Htein | DMG
7 September, Sittwe
 
Since bidding systems harm Arakanese people, activists in Arakan State are reportedly seeking to abolish the system for selling meat and vegetables in markets.

A petition letter signed by CSOs and political activists in Kyauktaw Township, in which they are requesting to end the bidding system so that people could freely sell their goods, will be submitted to the regional government.

Activists are going to hold a demonstration and call for measures to end the bidding system because it is biased, according to the Committee for Abolishing Bidding System from Kyauktaw Township.

People have to pay higher taxes, which is unfair and commodity prices continually increase because of the bidding system that is currently practiced in Arakan State, said Ko Zaw Win from the Committee for Abolishing Bidding System from Kyauktaw Township.

"The stall tax collected from a village market did produce any good results or benefits for the village. That's why we don't want that system," Ko Zaw Win said.

The committee warned butchers not to buy their butcher license through the township's City Development Committee by the bidding system.

The committee will try to have more than one meat stall that are not connected to the bidding system in each ward in Kyauktaw town and to be able to sell meat at a cheaper price, the committee said in its statement.

 "Vendors have to pay stall tax at a rate that they don't set, so it's expensive. Vendors should have rights to sell their vegetables, fish or meat freely," Ko Zaw Win said.