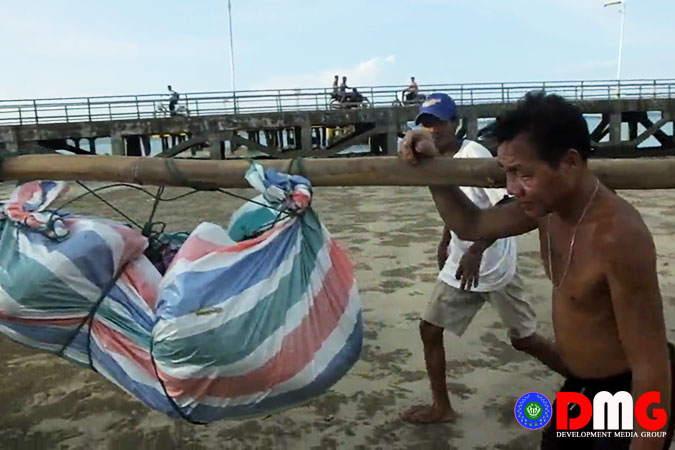 Khaing Min (Kyauk Phyu)/ DMG
18 September, Kyauk Phyu

A man in his 50s from Maw Phyar village, Kyauk Phyu Township, was found dead two days after he was abducted by unknown groups on 14 September.
Ko Phyu Tin Oo, son of the victim, said he saw about 16 people arrived with two speed boats while his father U Phyu Chay was fishing at the Done Kyun Chay Kyun River and abducted him and left for Thalumaw village.
The body of U Phyu Chay was found in the Let Phoo creek, west of Maw Gyi village, on 16 September. U San Kaw, a fisherman from Maw Phyar village, discovered the body and villagers recovered it.
There were 13 stab wounds in his head, neck and arms, an official from Kyauk Phyu police station.
Ko Phyu Tin Oo has filed a complaint at Kyauk Phyu police station under Counter- Terrorism Act, according to the police station.
Murders were committed in Myebon, Ann and Kyauktaw Townships and authorities could not find the culprits.