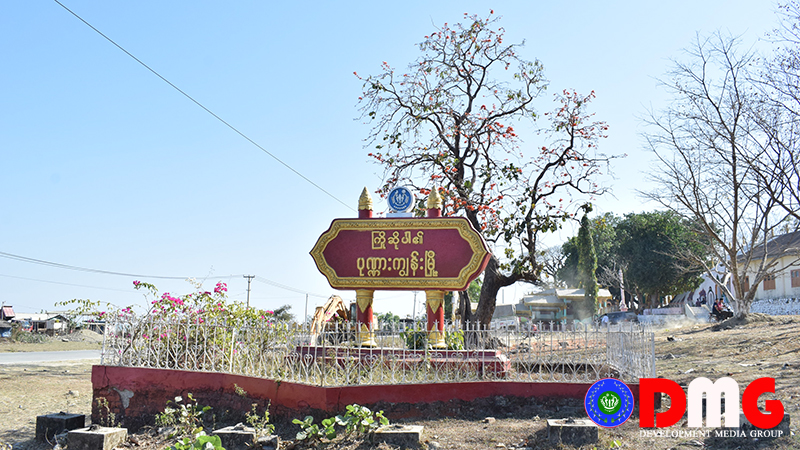 Kyaw Thu Htay/DMG
October 16, Sittwe
Fighting broke out between the Tatmadaw and Arakan Army (AA) at about 8 am on October 16 at Kwan Chaung Kone valley between Thae Taw and Aung Ma Kyaw villages in Ponnagyun Township, Arakan State.
A resident of Thae Taw village said that after the fighting between two groups the villagers in Aung Ma Kyaw village were unable to flee due to the heavy barrage of weapons from Tatmadaw's Kan Zauk troop.
"They shot heavy weapons about 20 times. We could hear the nonstop sound of gunfire. The villagers weren't able to run away from the village because the Tatmadaw was shooting from the valley," he said.
Aung Ma Kyaw village has around 70 houses. The DMG tried but was unable to contact any of the residents.
Colonel Win Zaw Oo, head of the Western Command, said that it was quite lucky for the villagers that the Tatmadaw only shot at the AA with heavy weapons.
"I would have liked to carpet bomb them, if possible," he said.
The DMG also contacted AA spokesperson Khaing Thukha but he said that he did not yet have any detailed information about the fighting.
But he said that a nasty fight occurred between the Tatmadaw and AA in Paletwa Township, Chin State, during the Thadingyut festival holidays.