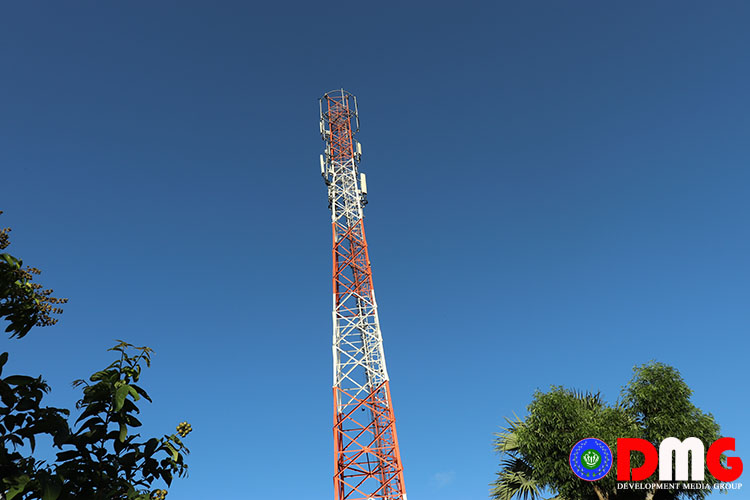 Min Tun | DMG
October 19, Sittwe
Four townships in Arakan State, Mrauk-U, Minbya, Ponnagyun, and Kyauktaw, have been blocked from the Internet for five months and it's continued to cause problems.
A Mrauk-U local said that for the Internet block has deprived people from accessing information as well as letting people know what the current developments are in the region.
"An Internet blackout makes problems. The youth depend on the Internet for getting news and other information. In addition some young people participate in online classes and study through the Internet. The armed confrontations have disrupted our lifeline to online activities that are crucial to our daily lives," he said.
Last June 21, 8 townships in Arakan State were cut off from the Internet and, on September 1, the connections were reestablished in Buthidaung, Maungdaw, Rathedaung, and Myebon.
The other four areas, Mrauk-U, Minbya, Kyauktaw, and Ponnagyun still lack Internet connections. U Nyi Pu, the president of Pyuu Sin Myittar Charity of Kyauktaw Township, said that having no Internet is a difficulty for charity work and raising donations as well.
Most charity work can only be accomplished via the Internet," said U Nyi Pu, "This internet blackout horrible things to us."
"Our charities can only work when there is funding and we have to find donations online since we have no funding. Cutting out the Internet for even 5 months stymies our abilities to raise much needed funds, we can only use our phones," he said.
U Tun Thar Sein, the state representative for Mrauk-U, said that cutting out the Internet was causing problems in the townships for the unavailability of up-to-date news.
"You can't know what is happening in real time. Another thing is business people are having big problems with money transfers and other financial transactions," U Tun Thar Sein said.
He continued that refugee camps were having many problems too, such as health condition and food and accommodations.