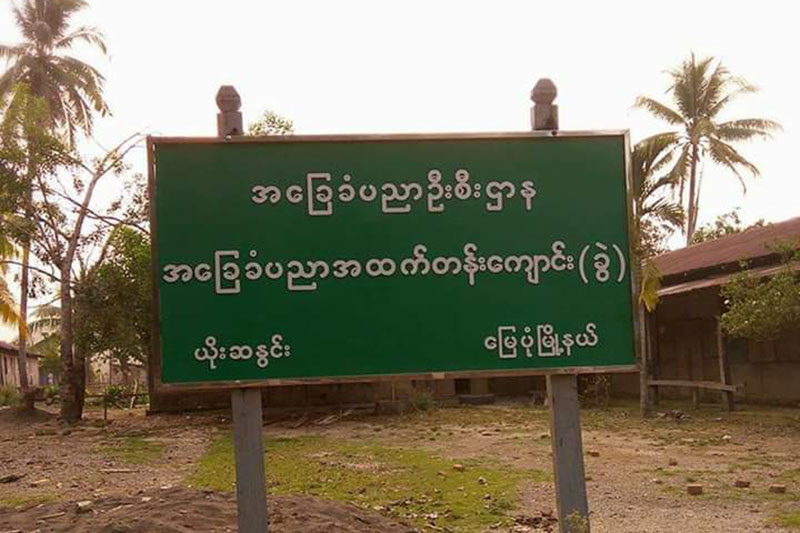 Aung Htein|DMG
25 October, Myebon
A middle school student from Yoe Sanwin Village, Myebon Township in Arakan State has been injured by a stray bullet fired by the Tatmadaw and he is now receiving medical treatment at the hospital.
The victim identified as Maung Than Soe, a Grade-5 student, received a bullet wound to his thigh when he together with his father came back home after collecting firewood in a forest near the village on 24 October, said a villager who declined to be named.
"They went to a forest, which is about a 15-minute walk from our village to collect firewood on the morning of 24 October. The child was hit when the Tatmadaw fired warning shots," he said.
Although the child wasn't in a life-threatening condition, he was sent to a public hospital in Minbya for medical treatment on 25 October.
The shooting near the village created fear and anxiety among the villagers, said a local.
"Previously, a shooting erupted at a spot which is away from our village. Now villagers are afraid of renewed gunfire near the village. The students were allowed to return home after they were taught school lessons for half the school day due to mounting concerns," he added.
Asked about the shooting, Col Win Zaw Oo, Spokesman for the Tatmadaw's Western Command denied the reports.