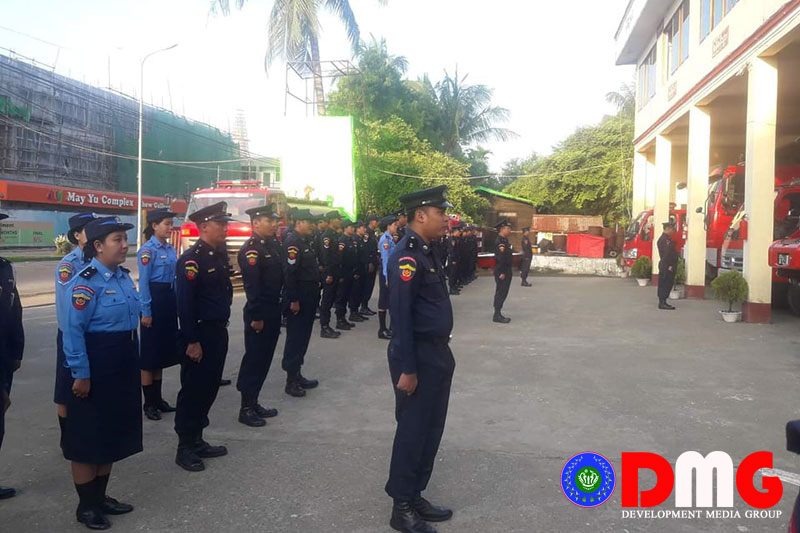 Khin Tharaphy Oo/DMG
October 28, Sittwe
12 out of 31 civilians, including firefighters, who were detained by the Arakan Army (AA), were released, the AA spokesperson Khaing Thukha said.
He said that the AA handed over those detained people to the village administrators near Kan Zaunk village in Mrauk-U Township on October 27
"We released civilians who are not associated with the military. They are nine construction workers and three car drivers. We released them last night," Khaing Thukha said.
An anonymous villager said that the villagers sent those people to the Mrauk-U highway bus station on October 28.
"The AA told us to accept these people. That's why we sent them to bus station because they told us they have friends there," he said.
Khaing Thukha said that they have a plan to release the remaining firefighters, depending on the security situation.
The AA detained 19 firefighters, including a deputy head of the fire services section and 12 civilians near Htama Yartz village in Mrauk-U Township on October 10.