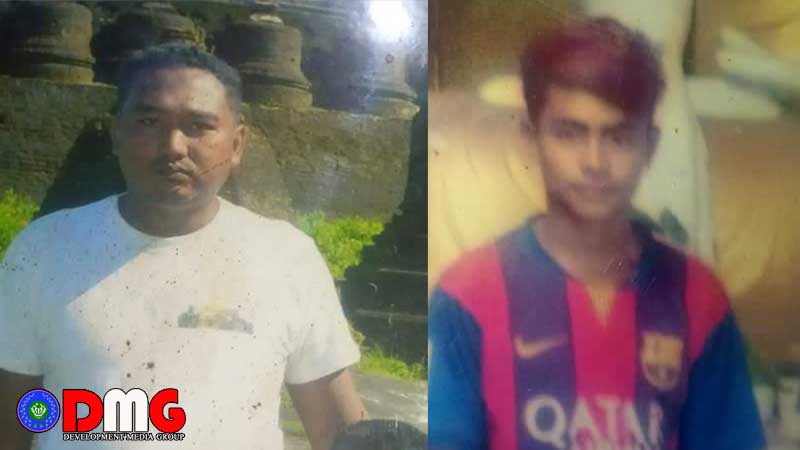 Khaing Min (Kyauk Phyu) | DMG
17 November, Ann
 
Families are concerned for two people detained by the Tatmadaw in Arakan State's Ann Township because the Tatmadaw did not allow their respective families to meet them.

U Thein Kyaw Tun (aka) Maung Gyi and U Oo Than, who are from Thalumaw village in Ann Township, were detained by a military column at Yay Pote village on the way to work in Tat Taung town on 11 November, according to eyewitnesses.

"A military troop was positioned at Phayargyi Mountain besides the road of Yay Pote village. They stopped and checked road travelers and detained suspicious people. We do not know if the two men are still alive or not," Thalumaw village administrator U Khin Maung Win told the DMG.

Their families visited the military column but they were not allowed to meet their relatives.
"We had to return home before we reached the military camp because the area was off limits to civilians," U Khin Maung Win said.

The DMG attempted to ask Colonel Win Zaw Oo from the Western Command about the detained people, but it he could not be reached.

U Ko Ko Myat, administrator of Ann Township was queried about the detained people, he said he didn't know about the situation because the Tatmadaw never inform the township administration office about detained people who may pose as security threats.

The families of the two detained people are concerned about their family member's safety because they have not seen them. The families also face day-today problems because the detained family members were the only source of income, family members said.