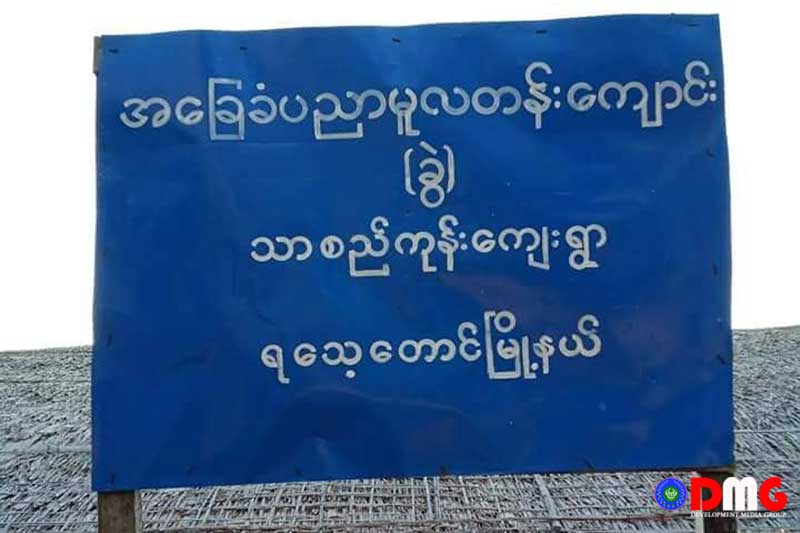 Cha Lu Aung | DMG
20 November, Buthidaung

Villagers of Thar Si Gone in Rathedaung Township, Arakan State, claim Tatmadaw members snatched 12 residents from their village, but the Tatmadaw denied the claim.

Gunfire was heard near Thar Si Gone and Kone Dan villages starting from 8 am and even after 10 am on 20 November and then some Tatmadaw members came to take 12 villagers, according to the villagers.

"I heard that more than 10 men had been taken along the route across Mount Mayu. I do not know if they were taken as guides or hostages" a villager who wanted to stay anonymous for their safety told DMG.

According to the villagers, they arrested U Tun Thein, 62, U Myaung Kyaw Zan, 61, U Tun Aung Kyaw, 58, U Myaung Thar Tun, 52, U Than Htun, 48, U Kyaw Win Sein, 44, U San Hlaing, 41, U Tun Win Chay, 36, Mg Ah Tun, 21, Mg Win Moe Zaw, 20, Mg Lin Lin,18, and Mg San Oo, 17.

U Thein Sein's house in Thar Si Gone village caught fire after an artillery shell exploded that morning and villagers fled to Pauk Taw Pyin and Sin Peik villages.

"Now, a house in Thar Si Gone has been destroyed by an artillery shell. Some villagers fled and the Tatmadaw took more than 10 people. They took the people who were staying inside their houses," said an anonymous villager who fled from Thar Si Gone village.

Chief of the Western Command Colonel Win Zaw Oo denied that the Tatmadaw had taken those villagers, and he added that the AA may have abducted them.

"The Tatmadaw did not arrest villagers. It's possible the AA snatched some people. Yesterday, the AA took a man from Ah Ngu Maw (village)," he said.

In response to the accusation of the Tatmadaw, the AA's spokesperson Khaing Thukha replied that he had no knowledge about the matter yet.