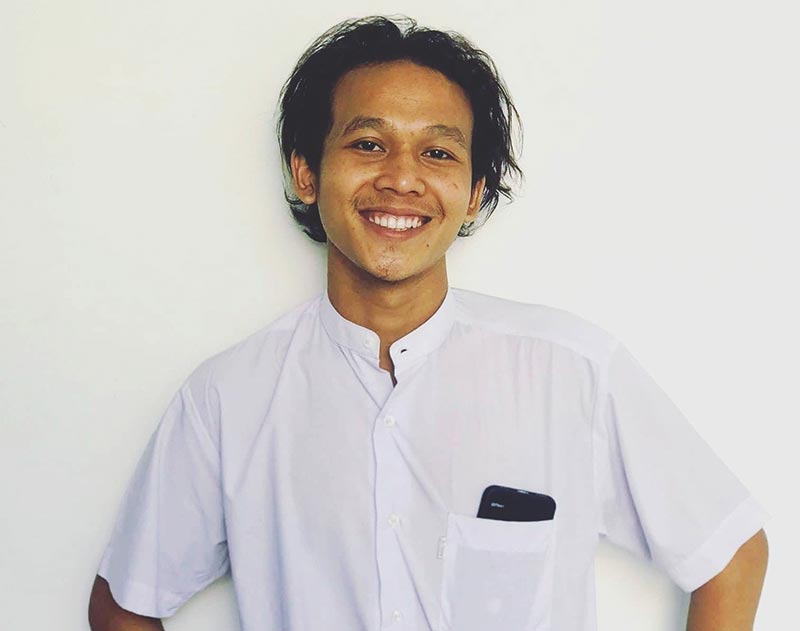 A youth group in Sittwe pioneered the idea, opening a mobile library in the Arakan State capital last month. Since then, more bookmobiles have popped up in other Arakan State townships. With DMG being an unabashedly pro-reading organisation as well, we recently interviewed Ko Nyein Chan, a member of the Sittwe youth group, about their current activities and challenges to opening and sustaining mobile libraries.

Question: Mobile libraries are opened now in other townships. Is that your group's doing?

Answer: As far as the mobile library libraries for other towns, we just provide books. The young people and literary enthusiasts in the respective towns spend their own funds. We do not lead them.
Q: The library in Sittwe has been open for a month. However, the number of readers is not too many so far. Why?

A: Such a situation is seen not only in Arakan State, but also throughout Myanmar. The people in Myanmar cannot devote much time to reading because most of them are daily wage workers and they are struggling for their living every day. They cannot come to the library. So, we provide a mobile library for them. The number of readers is not too many at the moment because it is early days yet. Some young people are interested in the mobile library now. I hope the older folks will gradually be interested in it.

Q: Do you have any financial assistance for the mobile library? Or rather, how do you operate?

A: Firstly, I will tell you about the process in Sittwe. We have a group named GS. Each member of the group saves K3,000 a month. And, we have donors from the Yangon and Mandalay regions. We have a statement for the fund. We will issue the balance sheet later. We are an independent group. We are not under any organisation. We spend our own funds. We are not under any NGOs or INGOs.

Q: In addition to Sittwe, where else have you opened mobile libraries?

A: We provided books for the libraries in Ponnagyun and Minbya townships. We plan to provide books for libraries in Rathedaung, Ramree and Kyaukphyu townships. And, we are going to provide books for the libraries in southern Arakan State in one or two months.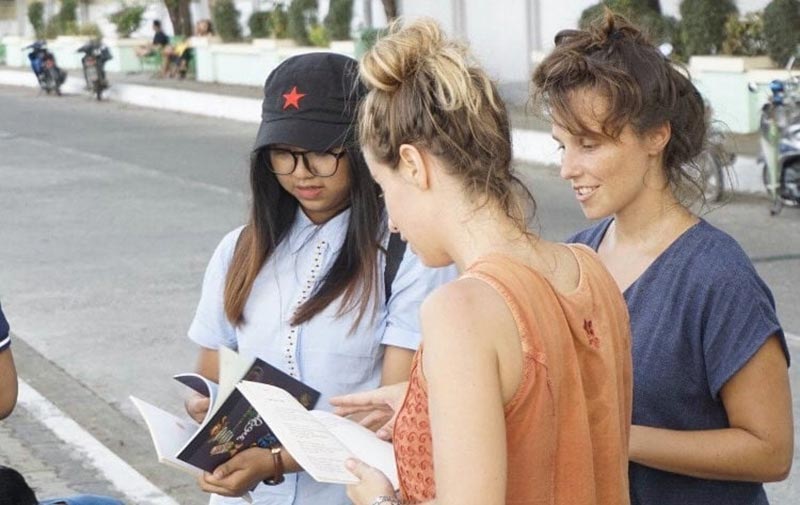 Q: Do the libraries have enough books for children at the primary and middle school levels, since adults cannot devote much time to reading books at the moment?

A: We have some books for children, about 50 to 100, while we have about 400 books for adults. We have an aim to focus on schools. But we need to talk with the government. So, we are considering opening our mobile library at stops near schools.

Q: Are there any problems with traveling around town?

A: We moved around in Sittwe for three weeks. This week, we opened the library at a building for elderly people on Strand Road. We will go to another place next week. We need a place for books and vehicles to travel around. If we can get donors for vehicles and space for books, we will be happy.

Q: Does your mobile library have different types of books?

A: Firstly, we uploaded a post on social media asking for donated books for the library. We did not indicate what type of books. So, people donate the books they have. We need books on politics, biographies and translated-version books. And we need many books for children. We are asking for donations of such kind books.

Q: Do you think mobile libraries can be sustainable?

A: Sustaining mobile libraries in the community depends on the people. If people are happy to read and go to a library, or have the library come to them, the culture of mobile libraries will not disappear.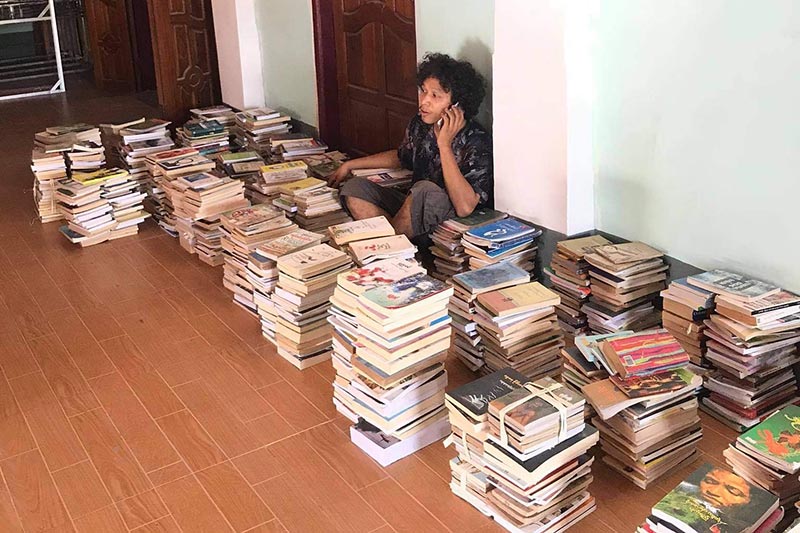 Q: There are libraries in many villages in Arakan State, but no readers, so the libraries are locked. What will happen to these libraries?

A: When a place is designated for a library, it is opened. These libraries were operating pretty well at the beginning. However, subsequently, some have closed because they did not get more books, or some readers did not return books they borrowed, and because of the financial difficulties that follow a lack of public interest.

Q: Can you gauge the level of success when it comes to instilling a mobile library culture in Arakan State?

A: Mobile libraries are opened now in seven of 17 townships in Arakan State. It is 30% of the state. Other townships will open mobile libraries. We need to give it time because we have financial and labour challenges.

Q: What challenges do you face when your group is implementing mobile libraries?

A: We have many towns, so we need more books. The current challenge is insufficient books. And, we have financial difficulties. Also, we have difficulty finding a space to park the mobile library during bad weather.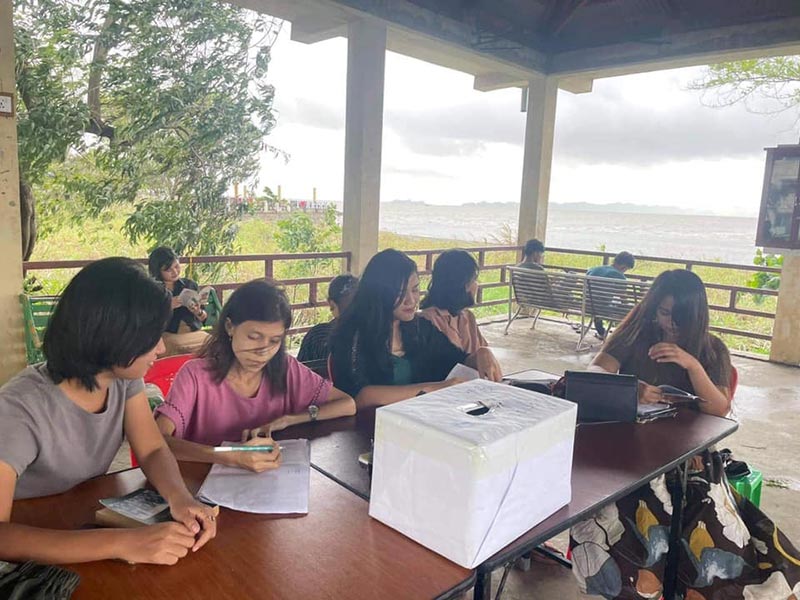 Q: What is needed to be successful in advancing the culture of mobile libraries?

A: If we are not impressed with literature and science, our race cannot be sustainable. We need to read to be impressed with science and arts. If so, we become a civilised race and developed. Our motto is that all people can read books. So, I'd like to invite people to come and read books at our mobile libraries. Then, if people help solve our difficulties, the culture of mobile libraries will be vibrant among the people. I'm certain we can build a culture of books by working together.