Details

:

Dani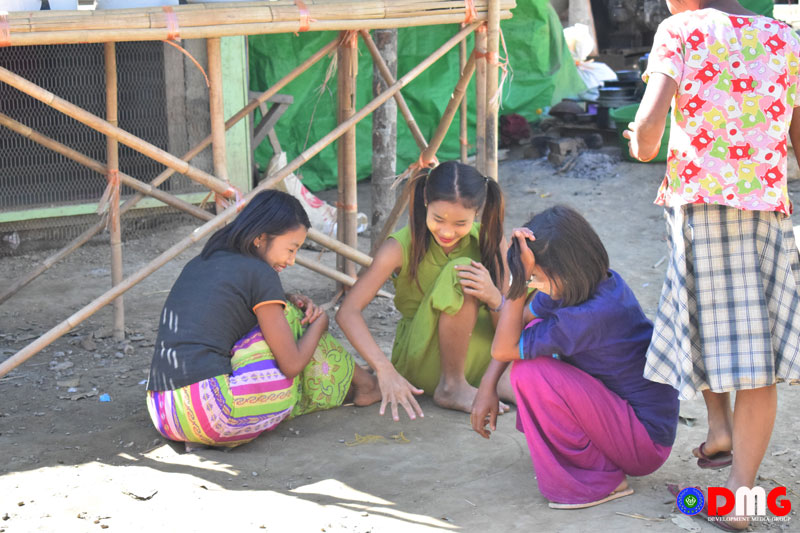 Ma Than Soe sits quietly in front of the house and stares vacantly into the distance. She was once known as an active and happy girl. Now, she looks like another person; her smile and friendliness are not seen in her.
Details

:

Admin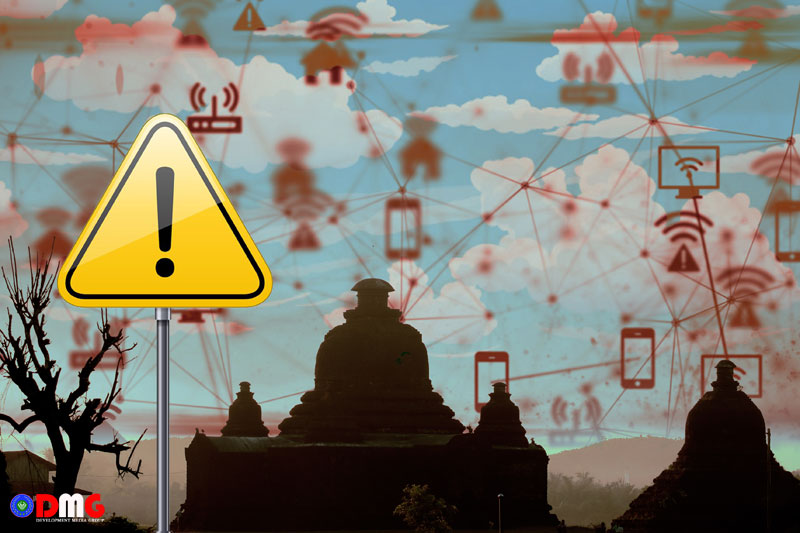 As a feature that sticks out and is scattered around town, bamboo gives a different look to Mrauk-U, the seat of Arakanese kings from the early 15th century to the late 18th century. Today many long poles made by lashing bamboo rods together dot high-rise buildings and other edifices across town.
Details

:

Admin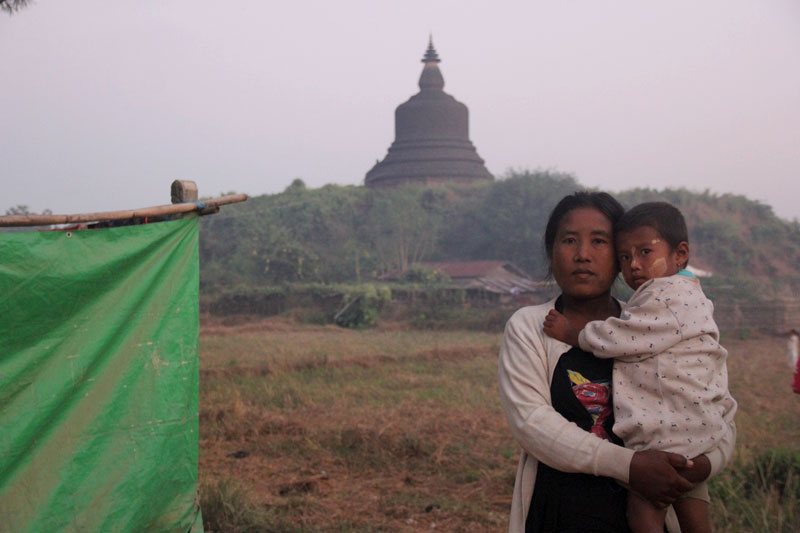 Teenage girls and women in Internally Displaced Person (IDP) camps in north of Arakan (Rakhine) State are hoping the support of sanitary napkins from international aid organizations after they have endured three previous cycles without hygiene pads.
Details

:

Thiha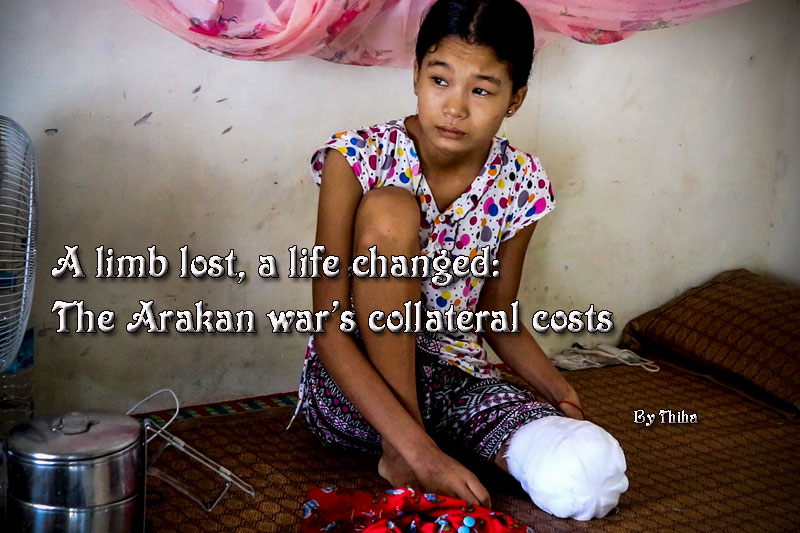 "I hate those who did this to me; made me disabled," said the 17-year-old Dainet woman, Ma Moe Moe Nwe.
Details

:

Sein Ko Ko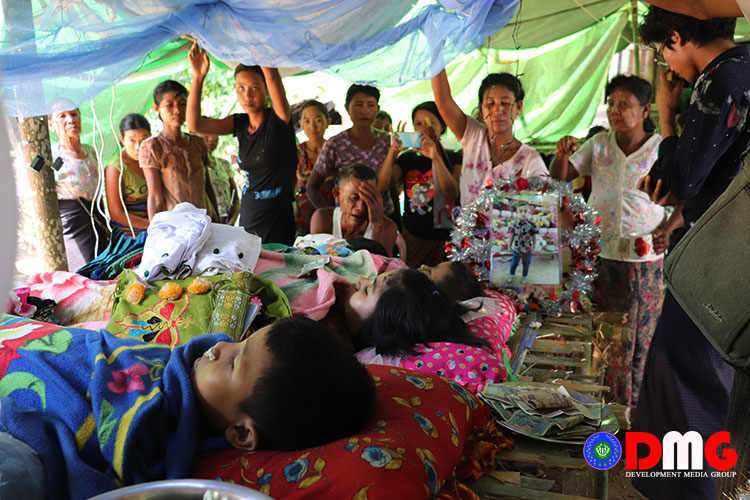 "Suddenly, artillery shells rained on our house. When I looked, Aung Zin Phyo had a big hole in his belly and was covered with blood. My mother, Daw Ma Kyaing ran to me but she fell down before reaching me. My sister ran to me as well and fell down in my arms, and I carried her and ran to hospital but we couldn't save her life," said Yazar Tun, brother of the deceased Ma Nyo Nyo Win.
Details

:

Sein Ko Ko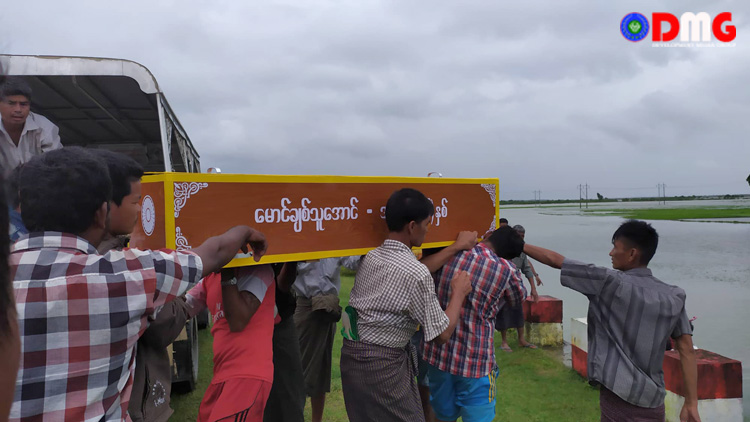 "The government is the most responsible party to protect people. But, both armed groups have a responsibility for people affected by the war because they possess weapons and civilians don't.," Daw Htoot May, Amyotha Hluttaw representative.
Details

:

Admin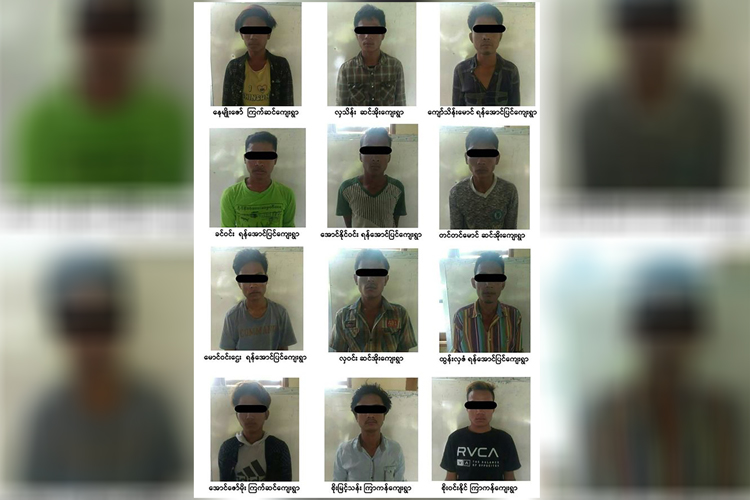 It was on 13 June. While guests were enjoying food at the ceremony, an unexpected turn of events took place. A column of military that included about 600 soldiers, marched from Taung Oo village and entered into Kyauk Say Pyin village. 
Details

:

Admin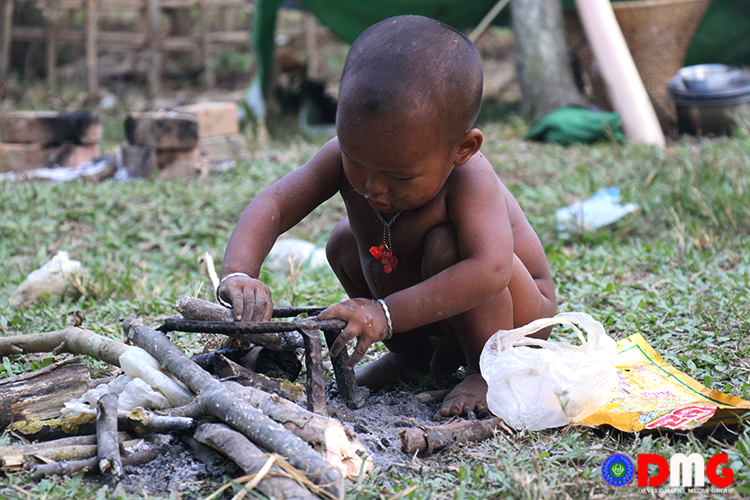 "We don't have any accessories to go to school with. So even we cannot go to school, it's not easy for us. We don't know which school we can go to and we don't have any money also," Grade Seven student Ma Khin Nu Aye from Kan Sauk refugee camp said.
Details

:

Phadu Tun Aung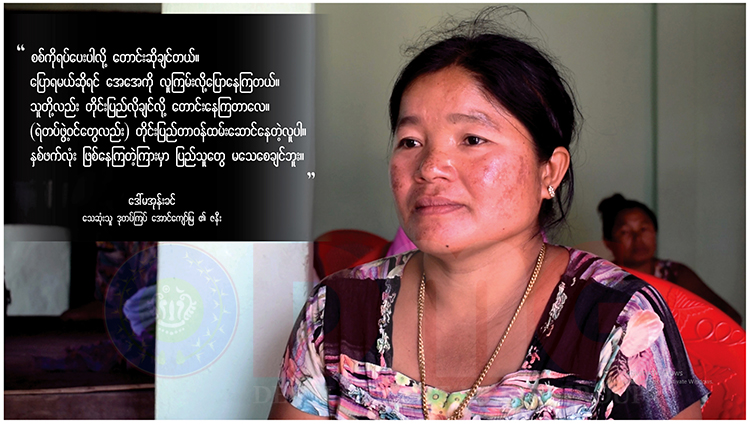 "If they reach a mutual understanding, we can find relief. Now, we just hear about the loss of lives very often here. My husband was also killed,"

Details

:

DMG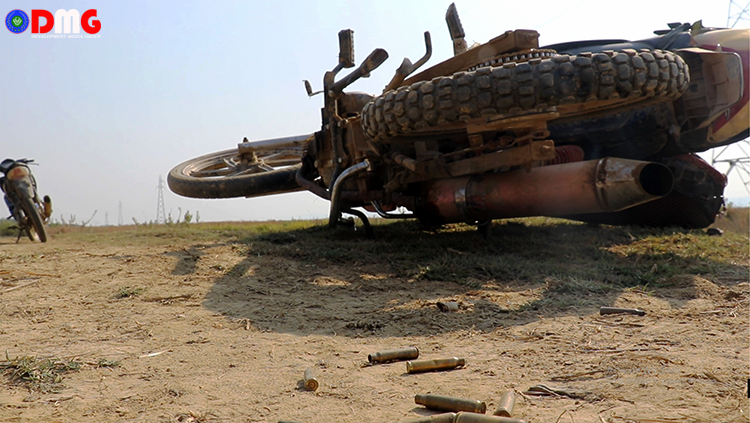 A terrible incident destroyed their humble abode in Thameehla village in late January, 2019. The incident was a torrential rain of gun fire into the village on January 26.
Lifestyle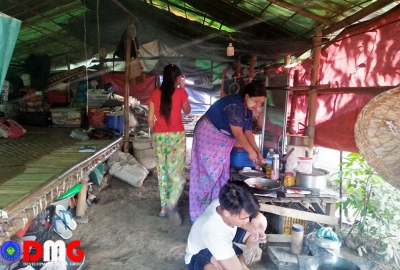 Privacy for IDP females is scarce
Details

:

Khin Tharaphy Oo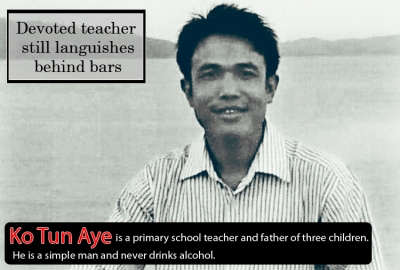 Devoted teacher still languishes behind bars
Details

:

Admin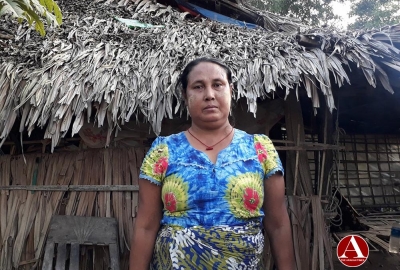 Ma Phyu's Story: Living Life in Limbo
Details

:

Pan Hla Aung
Find us on Facebook