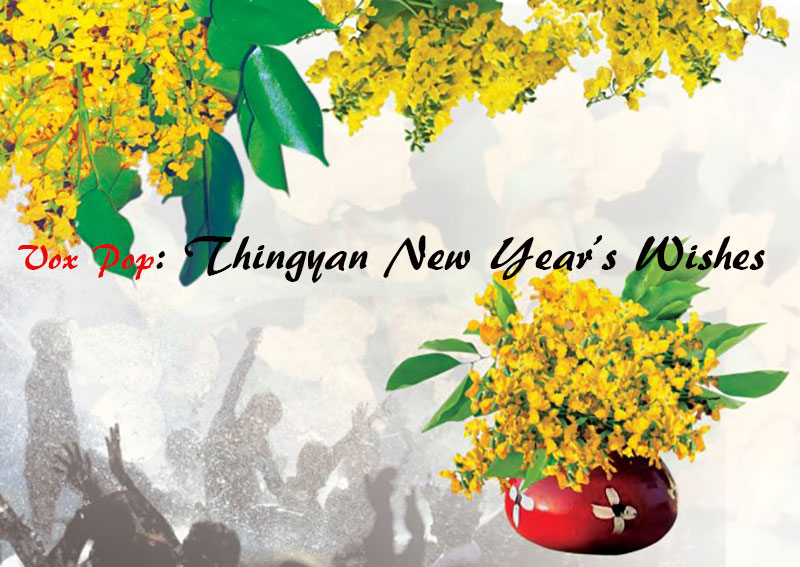 DMG
9 April 2022, Sittwe

As Myanmar Buddhists prepare to welcome a new year, it is the third consecutive under threat of pandemic and the second consecutive under military rule. Economic circumstances are dire for many, but optimism remains. Prominent Arakanese figures and residents have shared their wishes for Myanmar's Buddhist New Year with DMG as the country looks ahead to ME 1384.
Wai Hun Aung || Writer
We have gone through a year. We have had good times and also had bad patches. So I hope good things continue in the New Year and we can learn lessons from the bad things. I wish displaced people from displacement camps can return home as soon as possible. I wish all the people detained in connection with the Arakan Army (AA) are released as soon as possible. May the people who are suffering from economic hardship because of Covid-19 and political instability be well-off. May the Arakan dreams of Arakanese people be realised soon.
Saw Mra Yarzar Lin || Vice-Chair || Arakan Liberation Party
May all the people across the country including Arakanese people and Myanmar expats in foreign countries have mental and physical well-being. Many people have serious concerns this year. I hope that their distress and pains are washed away by Thingyan waters.
U Min Htel War || Chairman || Shwe Yaung Metta Foundation
May all Myanmar citizens be healthy and wealthy in the New Year. May all Arakanese people be free from danger and live a peaceful and happy life in the New Year. May all of those displaced return home safely. I hope Thingyan revellers take good care of themselves and avoid hurting one another while enjoying the festival. May all Myanmar citizens and Arakanese people have decent livelihoods and enjoy Thingyan holidays in happiness.
Ma Khin Thant Zin || Sittwe Resident
I hope that people can leave behind the bad things in the old year, and start a new life in the New Year. May commodity prices fall back to normal. May all the unemployed Arakanese people find jobs and have many job opportunities in the New Year. May all Arakanese people have good news in the New Year and go through the whole year peacefully and healthily.
Ko Aung Aung Oo || Resident
May people overcome the difficulties from this year and start life anew next year with fresh energy. May all the displaced people return to their homes. May political stability be restored and may the [Covid-19] pandemic be overcome. May there be many job opportunities. May Thingyan revellers enjoy the festival safely.