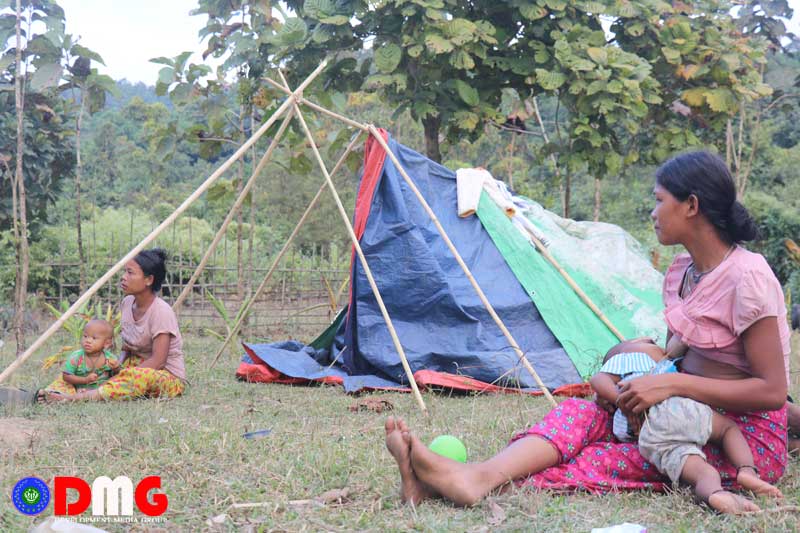 Khin Tharaphy Oo | DMG
24 December, Sittwe

Amid concerns that women and children have not been adequately protected during the armed conflicts and natural disasters that have plagued Arakan State, a local women's affairs working group was formed on December 22 to assist them.

The Rakhine Ethnics Congress (REC) led the formation of the 21-member group consisting of men and women from several of Arakan State's ethnic groups including the Mro, Thet, Khami and Daingnet (Chakma).

Ko Zaw Zaw Tun, secretary of the REC, said the hope is that the working group will pinpoint the needs of women and children displaced or otherwise affected by conflict, as well as foster an ongoing discussion about how best to aid this population.  

"Firstly, we will have to collect data about the major requirements for women and children. After we know these requirements, we'll continue raising money and plan to help them," he said.

There are more than 100,000 internally displaced persons (IDPs) in Arakan State. A significant majority of them are women and children.

Ko Zaw Zaw Tun said the REC has found that security for women and children is poor in IDP camps.

"Women said they feel less physical and emotional security. [Efforts to ensure] their security are very weak," he said. Moreover, as there are not enough provisions in IDP camps, women have to gather food and firewood in places that are often far from their camps.

In protecting IDP women and children in Arakan State and addressing their needs, the newly formed working group aims to collaborate with other organizations that have a shared purpose.