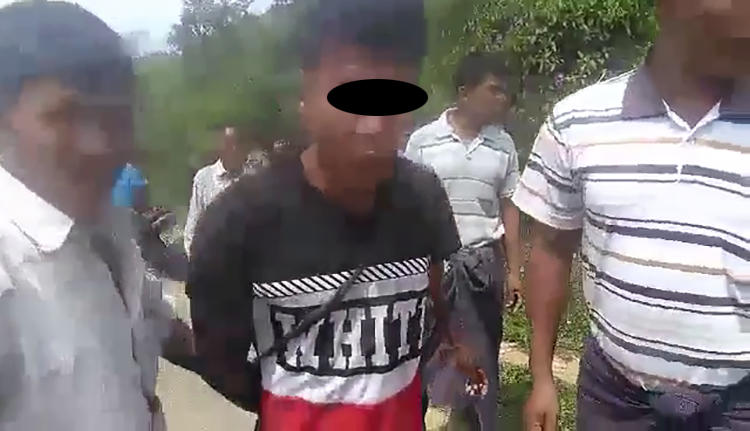 Khin Tharaphy Oo / DMG
April 8, Sittwe

A soldier from the Tatmadaw tried to rape a mother of a 5 year-old-son while she was in a vegetable plantation near her village in Buthidaung Township on April 7.
The soldier from No.564 battalion entered into the vegetable plantation in Pyin Shay village and tried to rape her while she was in the plantation with her son, her husband U Maung Phyu Hla said.

"He entered into the plantation while my wife was in the plantation. My son saw the soldier attacking his mother while she was trying to physically defend herself, so he ran and told villagers. The soldier he was caught by villagers," U Maung Phyu Hla said.  

While he was detained in the village administrator's house, four soldiers from No.564 battalion came and took the soldier. He was asked to provide a written promise not to commit such acts again, but he gave verbal promise instead, he added.

"We asked him to write a promissory letter because we do not want government soldiers to create new and unwanted problems with villagers. But they did not do what we asked. So, we are preparing to complain to relevant MP," he said.

The DMG contacted U Aung Thaung Shwe, Pyithu Hluttaw representative for Buthidaung Township, and Colonel Win Zaw Oo from Western Command for comments regarding the incident, they said to call later because they were not available at the time.