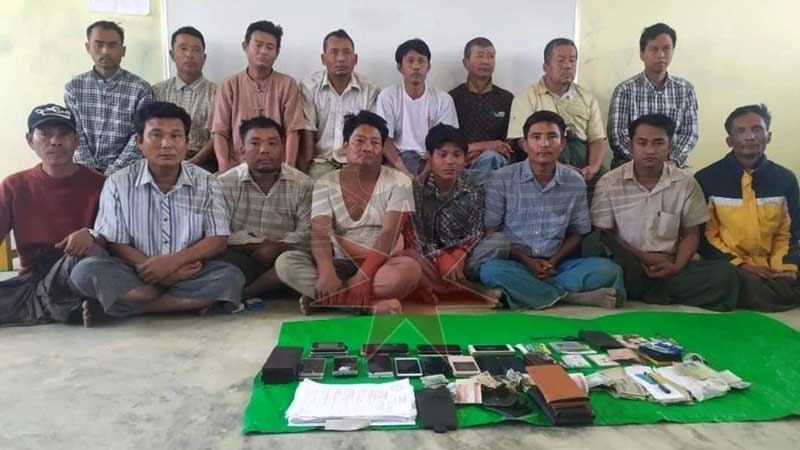 Cha Lu Aung | DMG
January 1, Sittwe
 
The Arakan Army (AA) has stated that 16 car drivers who were detained by the ethnic armed group in Rathedaung Township were released at around 7 a.m. on January 1.
 
AA forces stopped the Aung Takhon 7 express ferry, which runs from Sittwe to Buthidaung town, near Sapho Island in Rathedaung Township and abducted 16 car drivers aboard the ferry on December 31.
 
In its statement, the AA said it had determined that the detainees were not associated with the military after questioning, and subsequently released them.
 
The detained car drivers were handed over to a village administrator and village's elders at Thay Kan village school in Buthidaung Township.
 
"It is true that the AA released the car drivers. We are picking them up," Maungdaw district administrator U Soe Aung said.

He added that the detainees were drivers from the Road Transportation Administration Department and were abducted while heading to Maungdaw town, in northern Arakan State, to drive vehicles at repatriation camps there.

The AA has warned civilians to inform the ethnic armed organization when travelling in groups in conflict-affected areas and places where a curfew has been imposed.
Related Post : AA detains 16 car drivers from express ferry