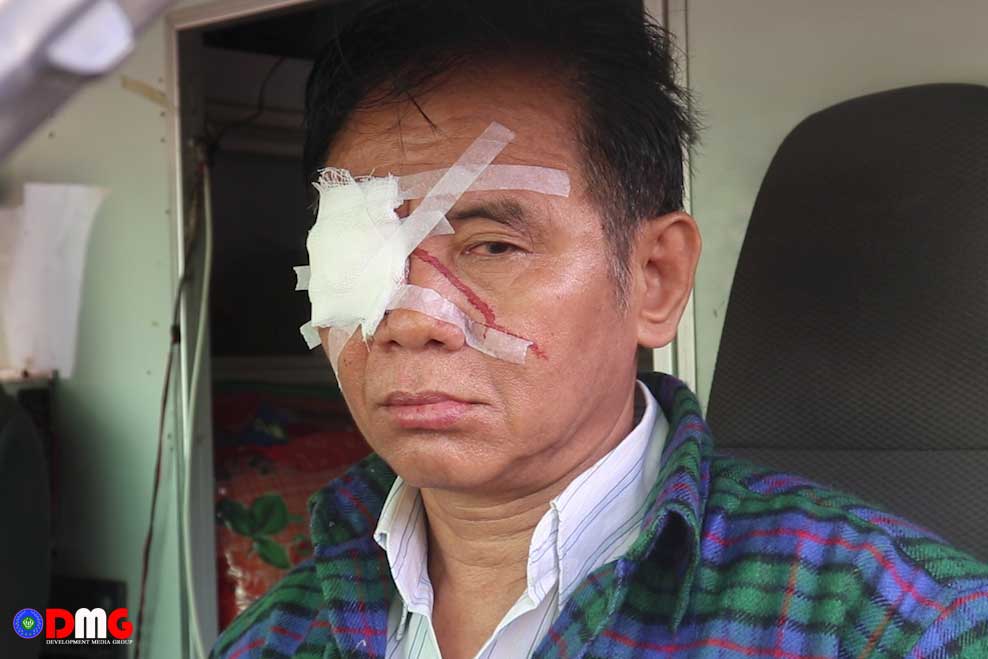 Min Tun | DMG
January 1, Sittwe

A proposal urging the state government to arrange more effective protection for civilians as armed clashes have wracked Arakan State in recent months was approved by the state legislature on December 31.

The proposal was submitted without objection by U Tun Aung Thein, a state hluttaw member for Buthidaung Township, on December 27.

Another state Hluttaw member, U Aung Kyaw Htwee, who spoke in support of the proposal, said the government should form committees and confer with MPs on how to better protect civilians as fighting has intensified in Arakan State, killing and injuring dozens of non-combatants.

"Children and students are suffering from the war. This situation could get worse," he said. "That's why the government should form committees and discuss with relevant MPs to give assistance to IDPs [internally displaced persons] and to help and protect the public, who are caught up in conflict-affected areas."

U Kyaw Aye Thein, the Arakan State Minister for Finance, Revenue, Planning and Economy, said that it would be difficult for the government to implement the approved proposal because government staff themselves are currently facing threats to their lives when they travel.

"However, this is one of the agenda items that we have to address. That's why I would like to say that the government will discuss this and will make a proper plan," he said, while not providing specifics as to what additional measures might be put in place to protect civilians.

According to state Hluttaw members, more than 100 civilians have been killed by small and heavy weapons fire and landmines, and about 200 people have been injured, since conflict between the Tatmadaw and the Arakan Army (AA) in Arakan State flared anew in December 2018.