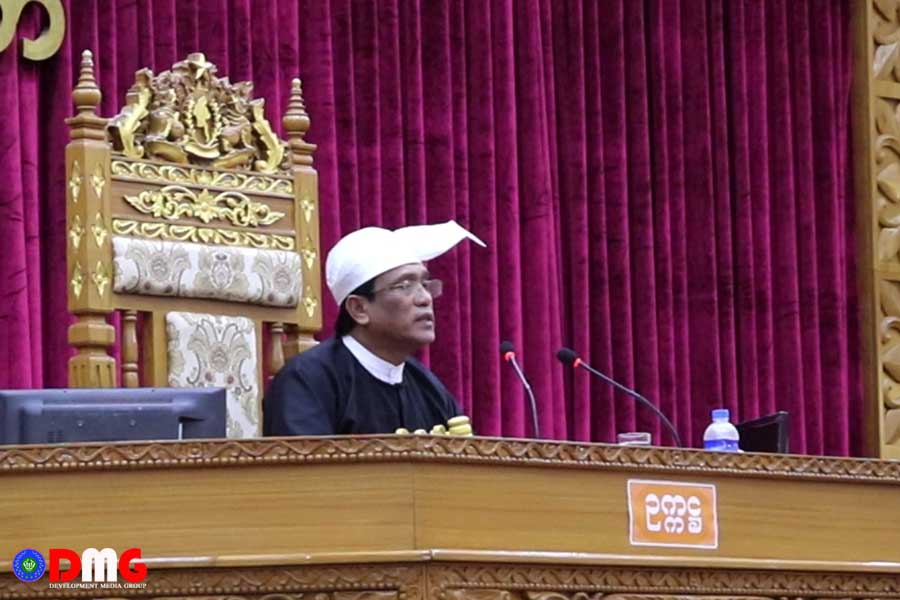 Bhone Wai Yan Hein | DMG
3 January, Sittwe
 
All of Myanmar's ethnic people should nourish the union spirit to strengthen unity and cooperation among each other, the speaker of the Arakan State parliament, U San Kyaw Hla, said during a session of the regional parliament in Sittwe on January 2.
 
A genuine, federal, democratic union cannot be built without stability and peace in the country, he noted. All ethnic people should enjoy the full measures of democracy and human rights in order to ensure stability and peace across the country, the speaker added.
 
"We all need to hold dialogues. We need to discuss and negotiate with each other. The ruling party is puffed up with pride because it is the most powerful party and has won the public's support. No one can deny the fact that Myanmar is one of the poorest countries in the world. Will we all, national brethren, quarrel with each other like this for many years? I think we need a collective action to lift ourselves out of poverty," he said.
 
The speaker of the Arakan State parliament highlighted the need for government leaders to compromise in the face of differences to achieve equality and a federal union for all ethnic peoples in the country, including the region's majority Arakanese, by exercising mindfulness, consciousness and wisdom.