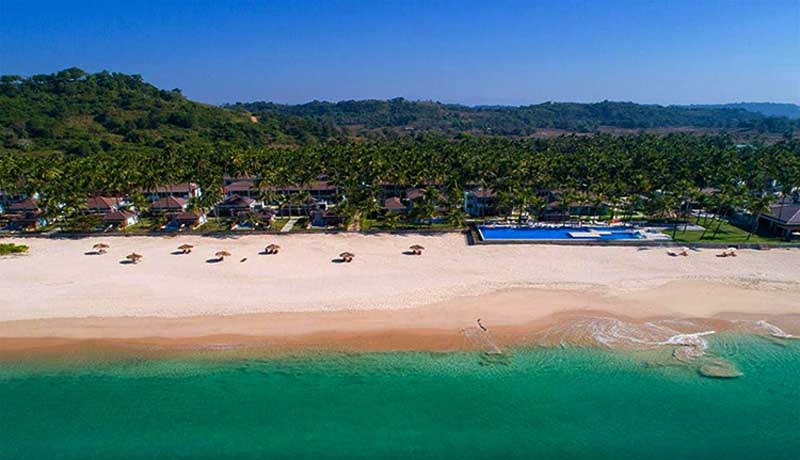 Win Nyunt | DMG
4 January, Sittwe

Arakan State MP U Naing Kywe Aye is again spotlighting illegal shoreline construction of hotels at Ngapali Beach in Arakan State, with the lawmaker asking why action has not yet been taken against the hoteliers more than eight months after he first raised the issue in the legislature.

U Naing Kywe Aye was speaking before fellow lawmakers during a parliamentary session on December 30. He had submitted a proposal to the legislature on April 29, urging the Arakan State government to take several hotel owners to court for illegal construction on the beach's sandbank, noting at the time that only the Aureum Palace Hotel had been sued.

With no further action taken in the wake of his April 29 proposal, U Naing Kywe Aye last week sought an explanation for the delay.

"A township management committee has been formed and measured the footprint of a hotel that was built on the sandbank of the beach. Then, the township administrator sued the hotelier for breaching local construction rules and regulations. It [the lawsuit] was brought against one of nine hotels that were illegally built on the sandbank of the beach. Why have the other hotels' owners not been sued so far?" U Naing Kywe Aye asked.

The Arakan State cabinet's Minister of Planning, Finance, Tax and Economy U Kyaw Aye Thein responded that the ministry had sought a recommendation from the attorney general as to what to do about the hotels, and would follow the legal advice of that office.

"We asked the attorney general if we need the approval of the hotel owners to measure the area of the hotels and asked for suggestions about what we could do if hotel owners refused entry to their property," the minister explained.

U Naing Kywe Aye contended that the hoteliers seemed to be benefitting from delayed legal action that would not be afforded to an individual person if they were to break the law.

"I was wondering when they would be sued," he said.

But the minister drew a contrast with temporary markets along Ngapali's sandbank, which have faced legal action, saying the hotels were a different case because they were built 10 years ago and were not covered by the existing local construction rules and regulations.