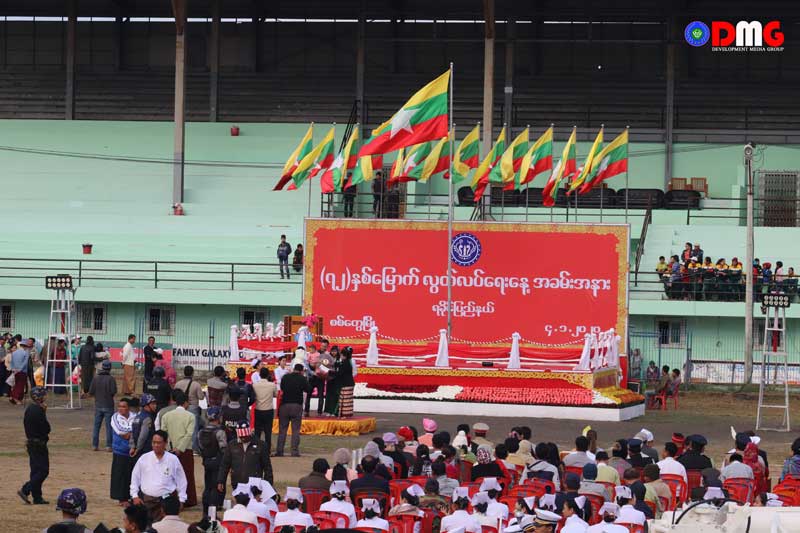 Min Tun | DMG
5 January, Sittwe

President U Win Myint urged all national races to unite and participate in efforts to build a peaceful, democratic federal union and to amend the Constitution, in a message marking the 72nd anniversary of Myanmar's independence on January 4.

A flag-raising ceremony was held to mark Independence Day in the early hours of Saturday at Sittwe's Danyawady Stadium in Arakan State, where the president's message was read out by the state's chief minister, U Nyi Pu.

"We must also strive, with union spirit, for the successful implementation of the peace process, the emergence of a democratic federal union, the building of complete and mutual trust, and amendments to the Constitution that are relevant to the real situation of the nation and in line with the standards of democracy and human rights," read the message.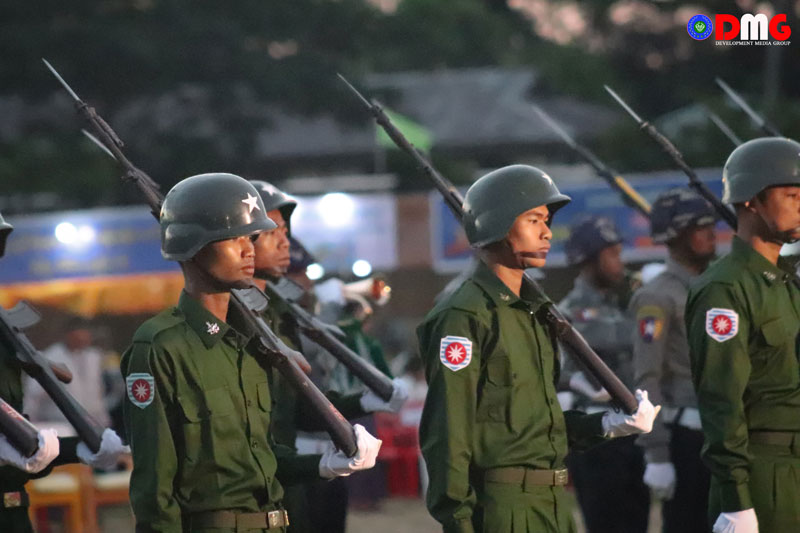 A report that included 3,765 proposed amendments to the 2008 Constitution was submitted to Parliament last year. The Arakan National Party put forward 858 of those suggested changes to the military-drafted charter.

With the prevalence of peace and genuine democracy, a new federal union guaranteeing fairness, freedom and equality to all national races will emerge, in accordance with the long-held desires of Myanmar's people, U Win Myint's message said.

Armed conflicts in Myanmar in the decades since its independence had hampered the development of the nation, the president acknowledged.

"Due to the divide-and-rule policy of the colonial government and for various other reasons, misunderstanding, doubts and diversity of religious beliefs among the national brethren grew gradually, and armed conflict occurred after its independence. ... These conflicts have weakened human and national resources and delayed the development of the nation," the message said.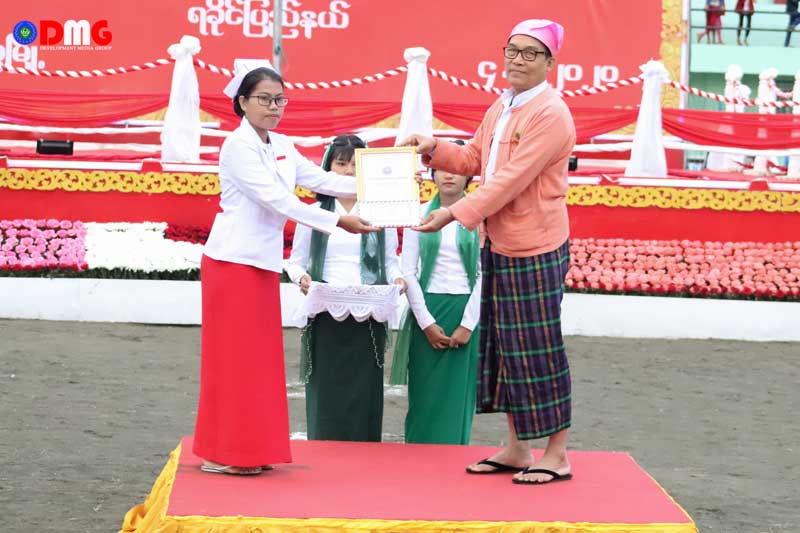 It also said all national brethren were striving for eternal peace and mutual understanding, using lessons from the past to achieve these ends.

Myanmar came under British rule in 1885 and gained independence in 1948.