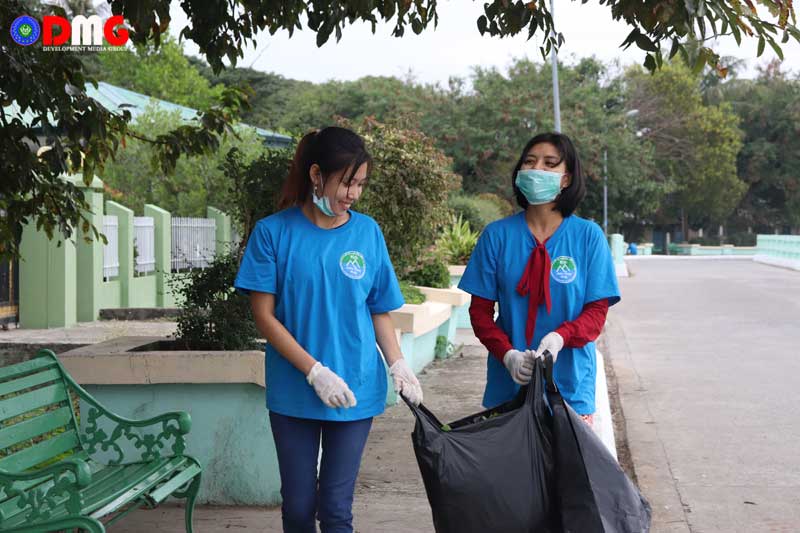 Khin Tharaphy Oo | DMG
January 6, Sittwe

Volunteers who collect rubbish along the roads in Sittwe have urged the public to help them keep the Arakan State capital clean.

U Than Hla, secretary of Sein Pyar environment preservation group, said that although civil society organizations like his clean the streets frequently, people still litter and the city's main street, Shu Khin Thar Road, is a mess of plastic bags, empty bottles and leftover food.

"Public participation is weak," he said. "People don't throw the trash [away properly], they just leave it everywhere randomly, even though they can see the trash bins."

On January 5, Sein Pyar, the Sittwe City Development Committee, the Myanmar Red Cross Society and other organizations teamed up to collect trash along Shu Khin Thar Road.

Sein Pyar members have been voluntarily cleaning up roadsides since 2012.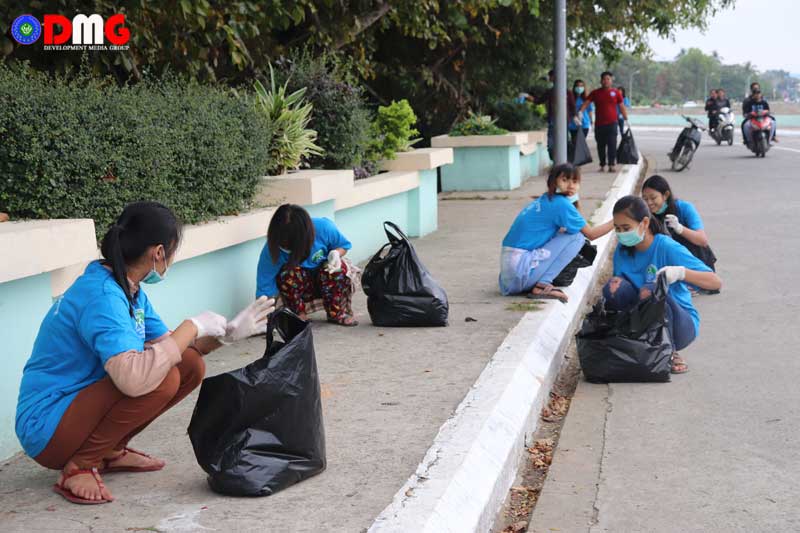 U Hla Win, the group's leader, said that only about 60% of people follow the rules for disposing of rubbish.

"We encourage people who come along this road to put their trash in the bin. It's about 60% successful," he said.

He added among the other 40%, attitudes often put responsibility for collecting trash on the city development committee.

Sein Pyar said more than 60 trash bins have been installed along Shu Khin Thar Road and there are additional bins around the city.