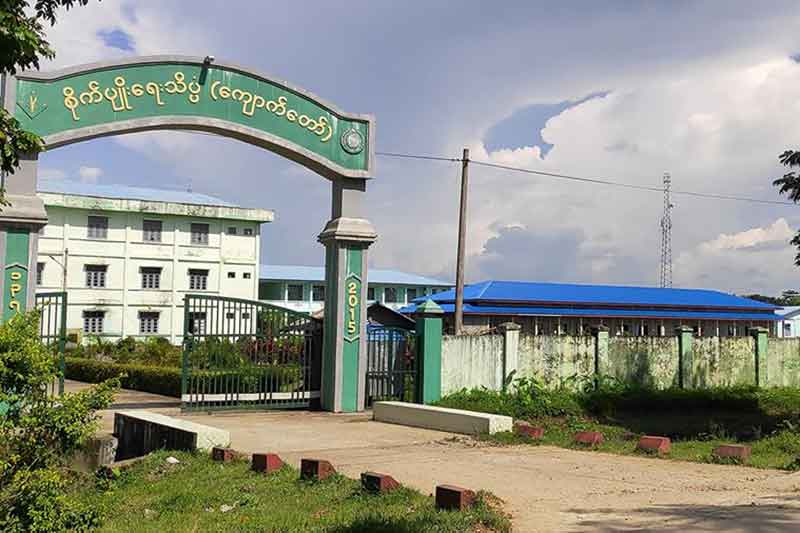 Myat Swe | DMG
January 8, Kyauktaw
 
The Kyauktaw Agricultural Science Institute will reopen on January 13, after closing its doors temporarily due to recent small arms and artillery fire that it was hit by, Principal Daw Khin Lay Lwin told DMG.
 
Hostilities erupted on the evening of December 30 in Kyauktaw town, during which the roof of the institute was blown off and its staff hall and restrooms were damaged by artillery shell fire. Since then, the school has been shuttered.
 
"Students who went back to their hometowns during the holidays are afraid to come back to the institute because of the incident," said instructor U Nyein Chan of the Kyauktaw Agricultural Science Institute. "Some students have come back to school because their area is not safe but now the situation is getting better [here] and we are arranging to reopen the school on January 13."
 
Daw Khin Lay Lwin said that although the situation around the institute appears to have calmed, the school would be forced to close again if arms fire recurred.
 
"We can't speak [authoritatively] about security because our job is teaching. We can't do anything if no one takes responsibility for security. If it happens again, we'll have to close the school again," she said.
 
The institute enrolls 408 students whose schooling has been disrupted by its temporary closure.
 
The apparent flare-up of conflict in Kyauktaw town on December 30 also damaged some other buildings and injured two civilians. A state MP for Kyauktaw and locals said the Tatmadaw initiated the firefight, but the military has denied those reports and said instead that the Arakan Army (AA) was responsible. The AA has blamed the Tatmadaw for the incident.
Related Post : Kyauktaw agricultural school shuttered due to shooting