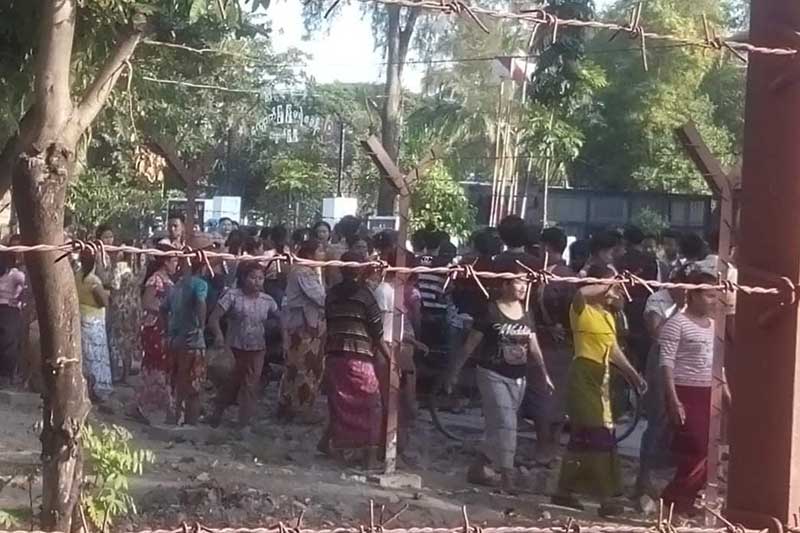 Khaing Min | DMG
11 January, Kyaukphyu
 
A 7-year-old girl was allegedly raped by two men in Kyaukphyu Township, Arakan State, on January 10, according to a source from the local police station.
 
The mother of the victim reportedly left her daughter alone at their home to run an errand at a local jetty. Two men, identified as Zaw Myo Naung a.k.a. Maung Gyi and Naing Min Tun, saw the victim leaving the house unaccompanied and are then alleged to have beaten and raped her under the cover of nearby bushes, a police officer from Kyaukphyu Police Station said.
 
The victim was hospitalized with multiple injuries but her condition is not considered life-threatening.
 
The alleged perpetrators have been detained for questioning and are facing charges under the Penal Code's provisions on rape, according to Police Captain Kyaw Zaw, head of the Kyaukphyu Police Station.
 
"This is a child rape case," he said. "The two [alleged] offenders are Zaw Myo Naung [a.k.a.] Maung Gyi and Naing Min Tun. They have been charged under Article 376 and are being questioned."
 
Zaw Myo Naung and Naing Min Tun are from Kyaukphyu town and Tantin village, Pauktaw Township, respectively, and both work in the marine industry in Kyaukphyu.