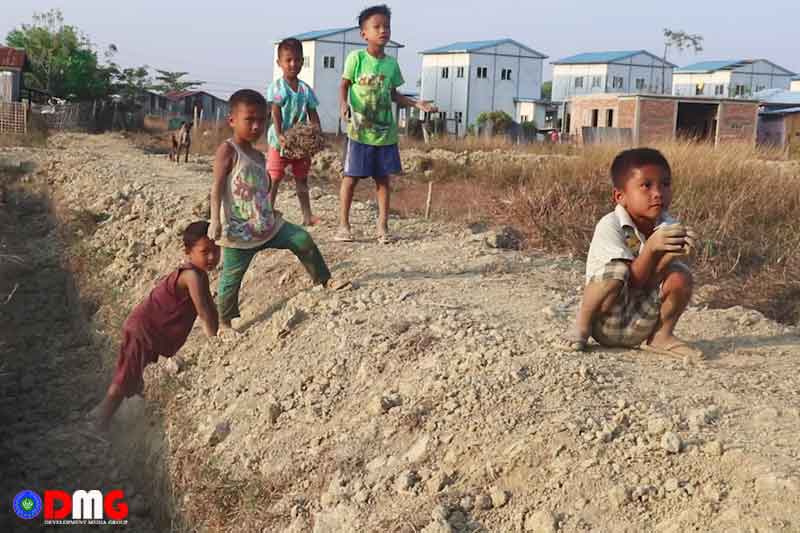 Khin Tharaphy Oo | DMG
January 11, Sittwe
 
The recent abduction of a 7-year-old girl in Sittwe has some parents in the Arakan State capital reevaluating their childcare routines amid fears that other children may likewise be targeted.
 
"I used to let my child go to school alone but I don't dare to do so now. At the end of the school day, I wait for her," said Daw Bu May, the mother of a schoolchild in Sittwe. "I let her go to school [unaccompanied] in the past when such cases did not happen."
 
She added that she now keeps a more watchful eye on her child despite her day job, as a vendor, making it difficult to do so.
 
Dr. Kyawt Tha Sein, a member of the Arakan State Women's Affairs Federation, suggested that the recent child abduction, which took place in Sittwe's North Ywagyi Ward on January 7, was unusual, and should prompt parents to keep closer tabs on their children.
 
"Primarily, parents are responsible for caring for their children. Parents need to take care of their offspring without fail," she said. "As far as I know, the parents of the victim are working in Thailand. These day, I think parents should not neglect their children as cases of child rape and child theft happen often."
 
Elsewhere in Arakan State, a 7-year-old girl was allegedly raped by two men in Kyaukphyu Township on January 10. The suspects are currently being held at the local police station in Kyaukphyu.
Related Post : Two men in custody over alleged child rape in Kyaukphyu