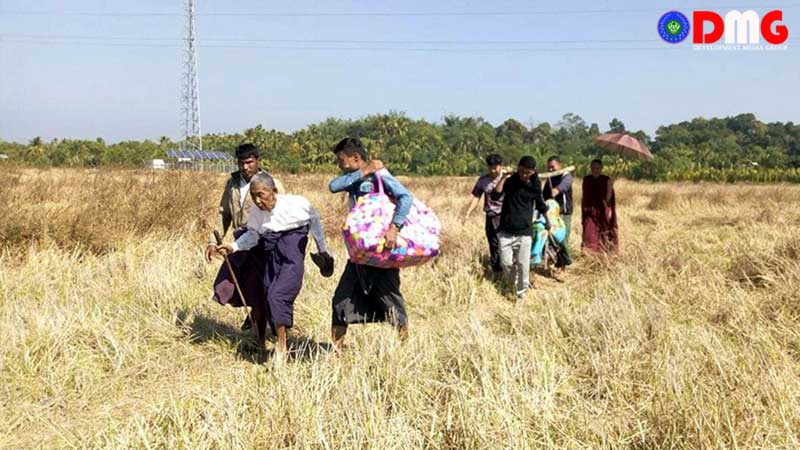 Khaing Roe La | DMG
15 January, Rathedaung
 
Thirty-three people who had been pinned down by fighting at a village in Arakan State's northern Rathedaung Township for five days were rescued on January 15, locals said.

Those previously trapped in Nyaung Pin Hla village are being sent to the town of Rathedaung after a request was submitted to authorities seeking to extract them from the conflict zone.

"They arrived at Nyaung Pin Hla Jetty and are being rescued by boat now. We are rescuing all people from the village," Ko Kyaw Min Khaing, one of the rescuers, told DMG.

Most residents of Nyaung Pin Hla had already fled the village due to an outbreak of hostilities between the Tatmadaw and the Arakan Army (AA) on January 9, but these 33 villagers were trapped and unable to join the initial exodus. Most of those left behind are elderly or otherwise infirm.

Ko Kyaw Min Khaing said it took nearly a week to orchestrate a rescue of the remaining villagers because the situation was unsafe due to the intensity of the clashes.

Fighting has displaced more than 100,000 people across Arakan State. Amid the prolonged conflict, refugees have faced threats to their lives and livelihoods, including difficulties accessing basic necessities such as food, shelter and clothing.