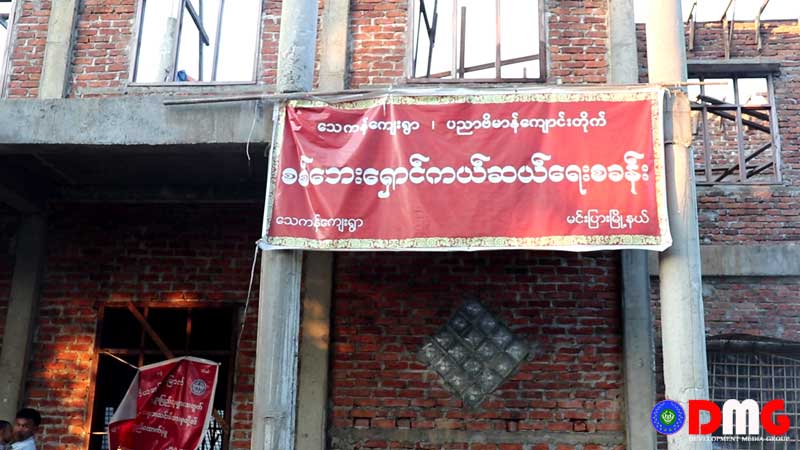 Min Tun | DMG
January 28, Sittwe
 
More than 700 IDPs sheltering at a monastery in Thay Kan village, Minbya Township, are in urgent need of food assistance, according to Ashin Pyinyar Bala, the monastery's head monk.
 
He said that although charity groups and civil society organizations have provided food for the IDPs, those aid provisions are dwindling.
 
"Mainly, we have food difficulties. We shared the donated supplies to the IDPs but now we don't have enough supplies. We need more assistance," the monk said.
 
Refugees displaced from Thalu Chaung, Lat Khoke, Seitaya, Taung Pote Kay and Sar Pyo villages are currently sheltering at the monastery.
 
Those IDPs have abandoned their villages in waves since July 2019 as fighting has flared nearby between the Tatmadaw and the Arakan Army.
 
"We have food difficulties. We don't have money because we cannot work," said U Kyaw Linn, who is staying at the monastery in Thay Kan village. "Donors have provided us tomatoes and chilis every six or seven days. So we just have to eat whatever we can get."
 
Conflict between the Tatmadaw and the AA has plagued Arakan State for more than a year and, according to the Rakhine Ethnics Congress, has forced more than 100,000 people to flee their homes.