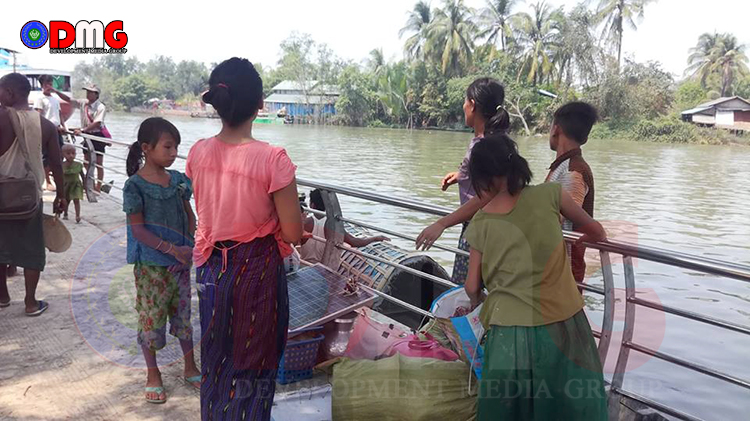 Sein Ko Ko/ DMG
April 18
All villagers in Baungdwet village, Mrauk-U Township, fled from their homes due to a constant barrage of artillery fire, according to villagers.
Two people from the village, a father and a son, were injured by artillery shells on the evening of April 17 while they were in their house.
"People are fleeing. They shoot weapons at night and launch shooting sprees on a daily basis, they are shooting now," a woman from Baungdwet village said.
Villagers from Baungdwet are fleeing to Aungtat village in Mrauk-U Township by motorboats.
"No one is left in the village. We are going to flee to Dyekyi village too," she said.
Two men in Baungdwet village were struck by bullets on April 13, one died and the other man receieved severe injuries.
Photo - Naung Khaing Aung