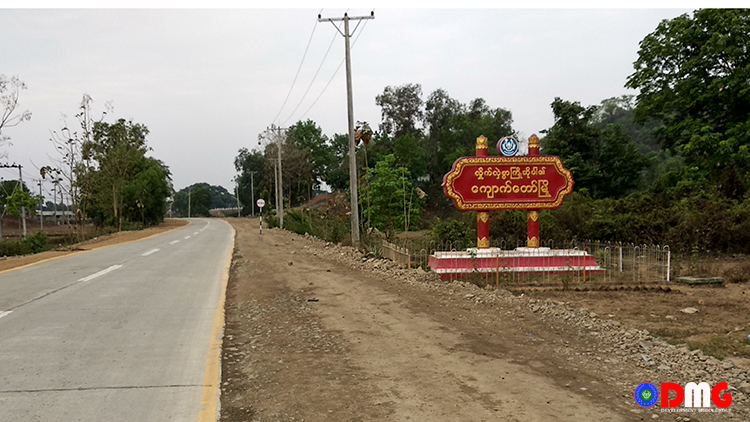 Kyaw Thu Htay and Aung Htein | DMG
February 11, Sittwe
 
Two children were killed and eight other civilians — nearly all of them also children — were injured in a single bloody day this week in Arakan State's Kyauktaw Township, amid ongoing clashes there between the Tatmadaw and the Arakan Army.
 
On the morning of February 10 at Garpu village in Kyauktaw Township, children were playing with an unexploded ordnance from the fighting when it blew up, locals said.

Garpu village administrator U Kyaw Than said the explosion killed a 9-year-old boy and injured five other children.
 
"The kids saw a piece of leftover ordnance and picked it up. They played with it and hit it. When they hit it, it exploded," he said.
 
The deceased has been identified as Mg Khaing Kyaw Linn, and the injured children are ages 3, 6, 7, 9 and 12.
 
At around 10 a.m. on the same day in Myauk Taung village, a 25-year-old pregnant woman was injured by a stray artillery shell. She is receiving medical treatment at Kyauktaw Hospital.
 
"The artillery shell hit the pole of our house. The pole was broken and the shell hit my wife, who was staying in a bunker at the time. She has a neck wound," the husband of the injured woman told DMG.
 
Three Muslim children were also hit by live fire at around 4 a.m. on February 10 at Taung Bwe village, with a teenage among them succumbing to his injuries.
 
The teen suffered a severe head wound and died that evening as he was about to be taken to hospital, while the two other children were provided medical treatment at the village clinic.
 
Locals and family members of the victims attributed the casualties in Myauk Taung and Taung Bwe villages to munitions fired from a nearby navy vessel.
 
DMG phoned Colonel Win Zaw Oo, spokesperson for the Myanmar military's Western Command, to ask about the casualties in Kyauktaw Township, but he did not answer the call.
Related News -