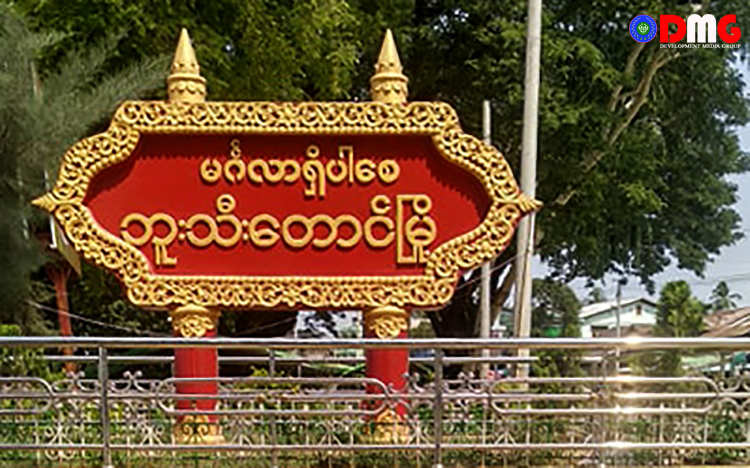 Phadu Tun Aung, Cha Lu Aung | DMG
12 February, Buthidaung
 
An artillery shell landed in Yay Chan Pyin Muslim village of Arakan State's Buthidaung Township at about 3 p.m. on February 12, killing three members of a family and injuring two others, locals said.

The dead and injured were all living in the same house, which was struck by the artillery shell while they were having lunch. The source of the artillery fire was unknown, according to Hu Saw Ar Mat, the village's in-charge.

"There was no fighting and I don't know which group fired this artillery shell. I feel sorry for them as it happened though they didn't do anything wrong," he told DMG.

Fatama Khatun, 47, Shahidullah, 17, and 1-year-old Asma Gi Gaw were killed and Sawlima Khatu, 22, and Abu Suphian, 15, were injured. Both were sent to Buthidaung Hospital, according to locals.

The shelling has left villagers feeling endangered, the in-charge of Yay Chan Pyin said.
"We are not safe. Artillery shells are landing in our village and near the village as well," he said.

Fighting between the Tatmadaw and Arakan Army (AA) in Arakan State has intensified in recent weeks, bringing a rise in civilian casualties.