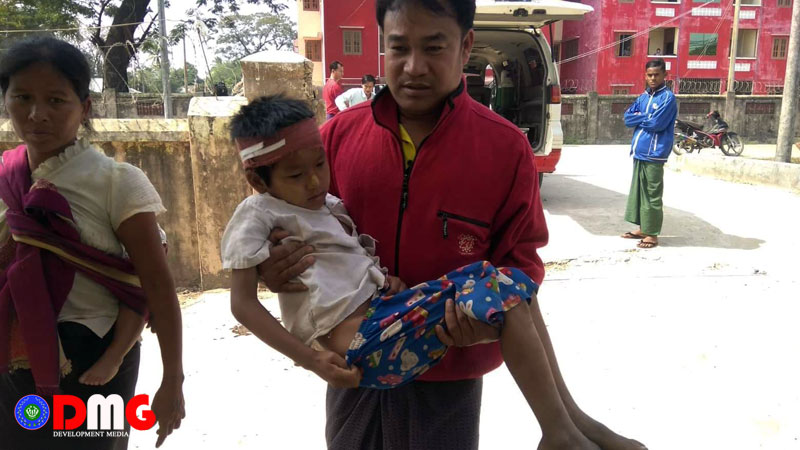 Myat Swe | DMG
13 February, Buthidaung

Twenty-one students were injured on February 13 when an artillery shell hit a primary school in Buthidaung Township's Khami Chaung village, teacher U Thar Aye Maung told DMG.

The shell landed on the schoolhouse at about 10 a.m., while the students were in class.
"The roof of the classroom was destroyed. The children are injured at a time when their exam is very close at hand. We can no longer use the building as an exam center as it was destroyed," U Thar Aye Maung said.
The injuries of seventeen of the children were considered severe and they were sent to Buthidaung Hospital for treatment. The Tatmadaw's Light Infantry Battalion No. 565, stationed about one mile from the village, provided medical assistance, as did the International Committee of the Red Cross.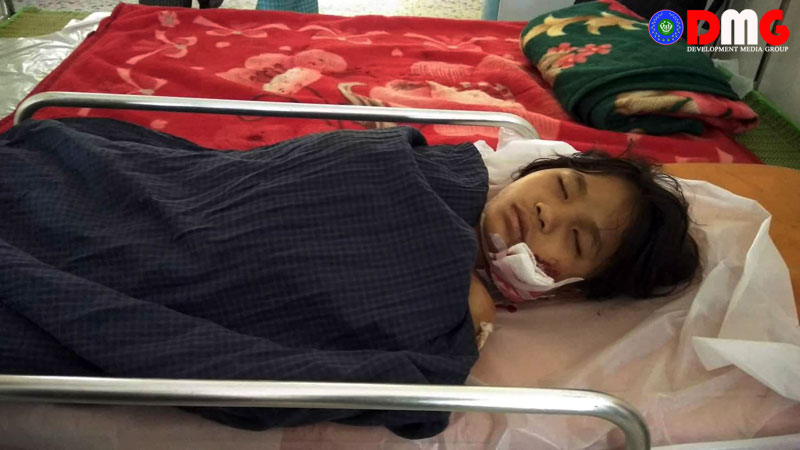 The wounded children ranged in age from 5 to 12 years old. There are 63 students enrolled at the school, and five teachers.
The Tatmadaw and Arakan Army clashed on Thursday morning along a mountain range about one mile away from Khami Chaung village. It was not immediately clear who was responsible for the shelling.
"There was fighting this morning. We heard gunfire for about one and a half hours. We do not know the direction the artillery shell came from," said U Kyaw Thar Khaing, a villager.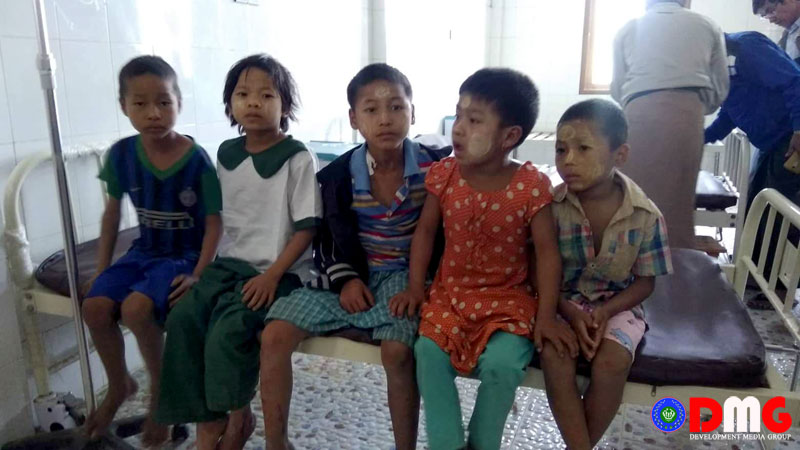 February 12, an artillery shell landed in a Muslim village in Buthidaung Township, killing three people and injuring two others.
Fighting between the Tatmadaw and Arakan Army has intensified across multiple townships in Arakan State in recent weeks, bringing an attendant rise in civilian casualties.