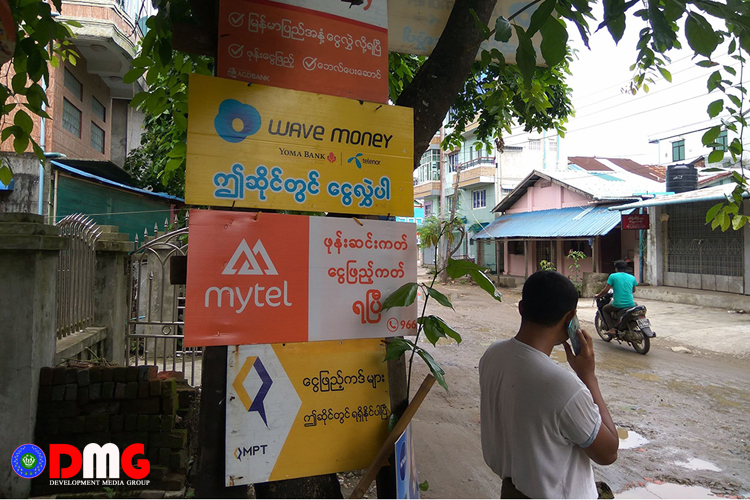 Min Tun | DMG
February 16, Sittwe
 
A total of 29 local and international organisations released a joint statement on February 13 calling for the restoration of internet access in Arakan and Chin states.
 
The statement said the internet blackout was significantly impairing the process of monitoring human rights and humanitarian aid needs, which are important for civilians in conflict-affected areas.
 
"People face many issues because they don't have internet access: business and social matters, and so on. They are facing that every day. That's why we ask for restoring internet access, to stop these kinds of difficulties," said Maung Saungkha, executive director of the free expression advocacy group Athan.
 
On June 20 last year, internet access was cut without advance notice in eight townships of Arakan State and Paletwa Township in Chin State.
 
On September 1, access was restored in five townships — Buthidaung, Maungdaw, Rathedaung, Myebon and Paletwa — but it was blocked again on February 3.
 
"It was cut again after restoring the access. It shows how the rest of the townships in the whole of Arakan State, and other states and regions, could also face an internet blackout," Maung Saungkha said.
 
Nearly eight months after online connectivity was cut off in Kyauktaw, Minbya, Mrauk-U, and Ponnagyun townships, the blackout remains in effect, making it one of the world's longest government-imposed shutdowns of mobile internet communications.
 
The groups' statement said that the shutdown appears to be a response by the Myanmar government to ongoing conflict between the Arakan Army and the military in the country's west.
 
Although parliamentarians and CSOs have demonstrated against the government and called on it to restore internet access in the affected townships, the outcry has yet to yield results.