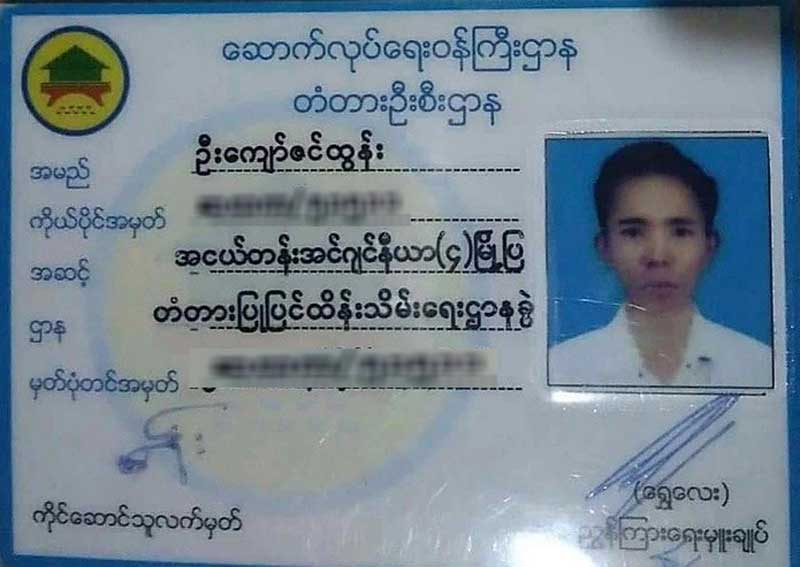 Khaing Roe La | DMG
February 25, Sittwe
 
The Arakan Army (AA) said it released a junior engineer, who had been detained by the ethnic armed group for 120 days, at about 3:30 p.m. on February 24, having determined that he did not have any affiliation with the military.
 
The statement said that U Kyaw Zin Tun, who works in the civil construction and maintenance section of the government's Bridge Department, was handed over to the village administrator and community leaders at Yee Pike Sone village in Rathedaung Township.
 
"We questioned him to know whether he is from the military. Later, we found out that he is not associated with the military. But it took time to release him because the Myanmar military's attacks have been aggressive. Now we released him safely because the situation is good," AA spokesperson Khaing Thukha said.
 
The AA stopped the Shwe Nadi express ferry that runs from Sittwe to Buthidaung, near Yay Myat village in Rathedaung Township on October 26 last year, detaining Tatmadaw soldiers, police personnel and civilians aboard the boat, including U Kyaw Zin Tun.
 
Khaing Thukha said the AA had now released all civilians detained in the incident, with those people still in its custody having ties to the military. The remaining detainees will be released if the Tatmadaw releases people who were detained on accusations of having links with the AA.
 
"We will continue detaining people related to the military if they don't release the detainees," Khaing Thukha said.
 
Clashes between the Tatmadaw and Arakan Army began in Arakan State in December 2018, displacing more than 100,000 people and leading to scores of civilian casualties. Both sides have detained civilians extrajudicially, often accusing the captives of having ties to the enemy.