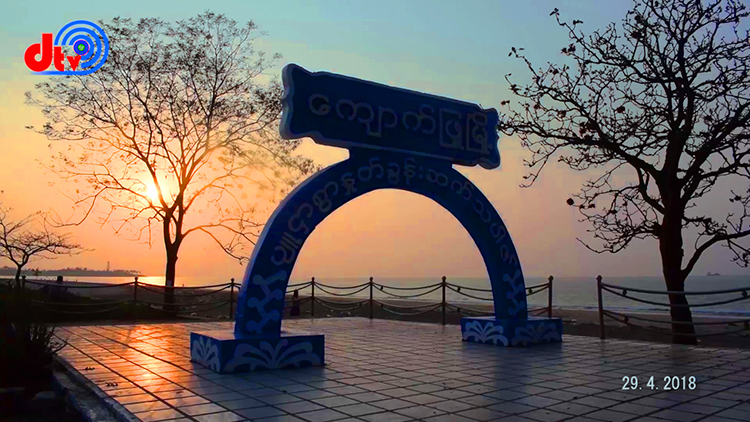 Win Nyunt | DMG
February 27, Sittwe
Two men were arrested for allegedly burning to death a man from Khone Baung village in Arakan State's Kyaukphyu Township, deputy police officer Kyaw Zaw from the Kyaukphyu Myoma police station said.

Police say that U Yan Naing Oo and U Maung Thein Nu killed U Ye Aung on February 24 when the victim, upon returning to his home after buying poultry in neighboring Minbar village, refused to give them a chicken.
Police detained U Maung Thein Nu from Pyar Te Taung village on February 25 and U Yan Naing Oo from Kyaung Wa village the following day.
"They [U Maung Thein Nu and U Yan Naing Oo] came back from a wedding on that day by motorcycle. The chain of their motorcycle fell off on the way. So they saw Ye Aung while they were pushing their motorbike," deputy police officer Kyaw Zaw said, describing the events that led up to the alleged murder. 
"U Ye Aung and U Yan Naing Oo met each other when they were in prison. So when they met again, they drank alcohol together, and U Maung Thein Nu and U Yan Naing Oo asked for a chicken from U Ye Aung. But they killed U Ye Aung because he refused to give it to them."
Ohn Taw village administrator U Than Htike said that U Ye Aung, 45, ran a business buying and selling chickens.

"He went to Minbar village to buy chickens that day. He sells the chickens that lay eggs. When he didn't come back home, we searched for him. Then we heard that a person was dead so we went and looked into it. We found him dead," he said.

The accused are facing a charge of murder under Section 302 of the Penal Code at Kyaukphyu Myoma police station.