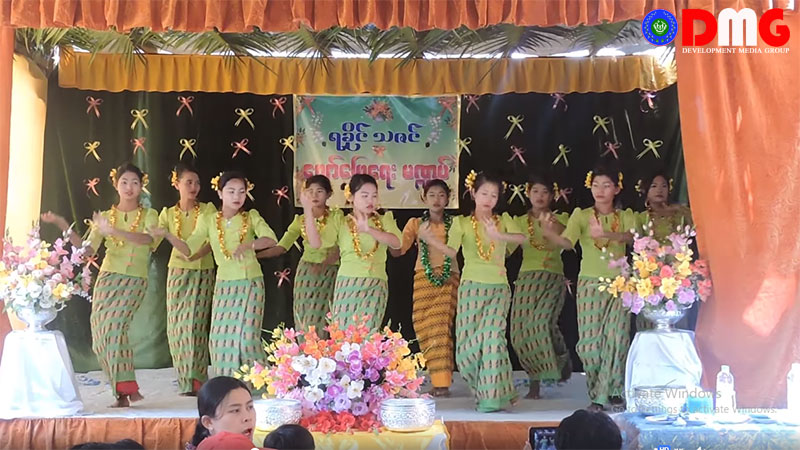 Khaing Roe La/DMG
March 5, Sittwe
The Arakan (Rakhine) Cultural Preservation Committee this year will not be holding the traditional Thingyan festivities that it has previously organized in Sittwe due to clashes in several Arakan State townships over recent months.
The secretary of the committee, U Waing Maung, said the festival was cancelled because the public was suffering from many troubles apart from security concerns as a result of ongoing conflict between the Tatmadaw and the Arakan Army.
"People in the town are [supposed to be] having fun, though the clashes are happening on the other side. That's why we have decided not to hold the festival. Instead of collecting funds for the festival, we would like to give priority to donating to IDPs," he said, referring to people internally displaced by the conflict.
The festival was also cancelled last year in Sittwe, as well as in other townships situated in the northern part of Arakan State, to similarly instead support people affected by the conflict, and due to security reasons.
"Thingyan is a festival that all people can participate in to release all stresses from the past year. But it makes sense that the festival is cancelled when all people are suffering difficulties in their lives, like now," Sittwe resident U Soe Naing said.
This year it appears likely that the water festival will not be fêted in typical grandeur in other Arakan State townships as well.
Clashes between the Tatmadaw and the Arakan Army have plagued Arakan State since December 2018, forcing tens of thousands to flee their homes and disrupting daily life for many thousands more.