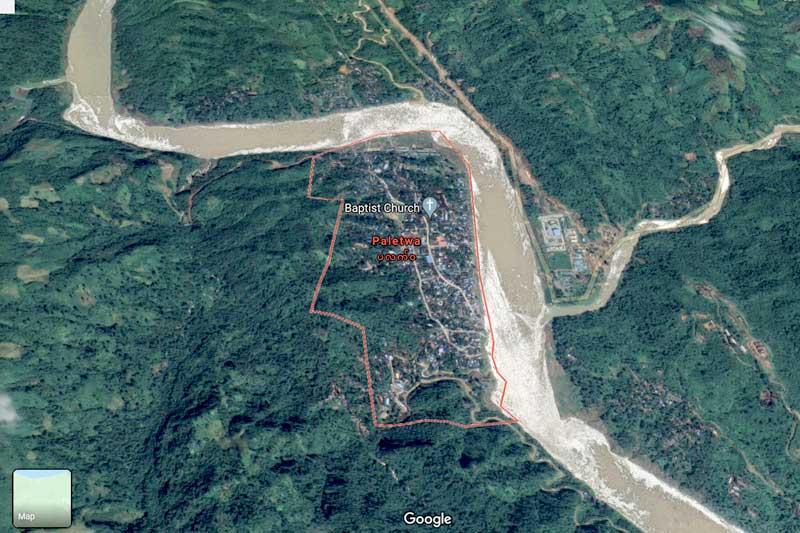 Myo Thiri Kyaw | DMG
10 March, Paletwa
With intensifying conflict south of Chin State's Paletwa Township in recent weeks, residents are reporting an increase in commodity prices of up to fourfold as supply lines face disruption.

People from Paletwa town have typically relied on Kyauktaw town in Arakan State as a supplier of basic provisions. However, for weeks many have been unable to transport rice and other foodstuffs via the waterways they traditionally use due to clashes, causing a spike in commodity prices, said U Kyaw Lwin, a resident of Paletwa town.
"Daily wage workers have to eat instant noodles because they cannot afford to buy rice. They have to pay K1,000 (US$0.69) for two packets of instant noodles. People have had to cut rice consumption in half because rice cannot be bought in the market," he said.
The cost of a bag of low-quality rice has increased from K30,000 (US$21) to K100,000 (US$69), according to residents, a price surge that has been mirrored by other basic goods in Paletwa Township.
"If they want to fight, fight against each other," said an exasperated U Kyaw Kyaw, resident of Namadar village in Paletwa Township. "We want them to try not to affect people's livelihoods, shelter and food [supplies] due to their fighting. If such a situation persists, people who have money will also suffer starvation. If they have pity on people, they should avoid affecting people's lives."
Thousands of bags of rice for Paletwa Township residents have been donated by the government and the World Food Programme, but they sit unused in Sittwe, said U Kyaw Nyein, chair of the Khumi Affairs Coordination Council.

In the central Arakan State township of Ann, dozens of villages have also reported food shortages and commodity price hikes due to conflict-related supply line problems.